Children of late Minister Ole Tipis fight eviction from 830-acre land in Narok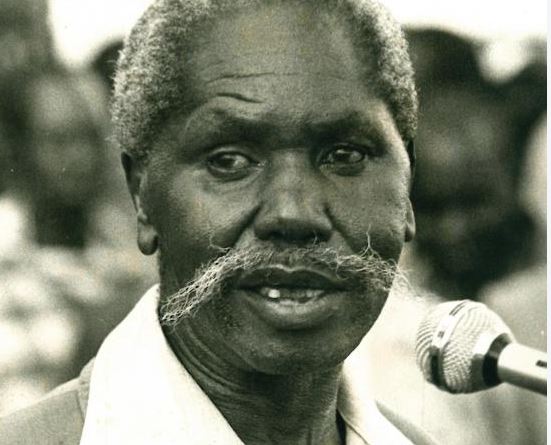 Two children of former Defence Minister Justus Kantet Ole Tipis are fighting eviction from an 830-acre land gifted to their late father in 1972.
Ole Tipis (pictured) also served as the MP for Narok North constituency.
Serah Tipis and her brother Eric Lengeseni are seeking orders to be declared legal owners of the land in Narok allocated to four members of Lemek Ranch Group.
The two have named Nanyiku Ole Ntutu, Looyieyio Ole Ntutu, Lemarian Ole Moijoi and Yussuf Mohamed as defendants in the case.
Lengeseni, the administrator of his father's estate, testified on Tuesday evening before Environment and Lands Court Judge John Mutungi. He said his father was allocated two parcels of land in 1971 and 1972 by Lemek Group Ranch and his possession has never been disputed by the group to date.
He said the group ranch officials affirmed that the land was officially allocated to his father in minutes of a meeting dated September 3, 1992.
"Lemek Ranch Group officials gifted two lands measuring 1,830 acres to my father; Cis Mara/Lemek/161 measuring 1,000 acres and the suit land adjacent to the latter, measuring 830 acres," testified Lengeseni.
Take a quick survey and help us improve our website!
Take a survey
He testified that his father obtained titles for Lemek 161 on April 20, 1977, but didn't obtain the one for the disputed land that was still registered under the group.
He said his father died in 1994 and and his mother Rhoda Tipis in 2007 after instituting the suit back in 2001.
He testified that they cultivated the land and planted wheat, maize and grass for their livestock.
Planted tree
"The two lands had no boundaries between each other and my father planted trees including Keiffer to separate our lands from the rest," he testified.
He accused the four members of illegally subdividing and transferring the land to themselves without the authorisation of the group.
"The group officials had the mandate to allocate land to its members who were over 1,000, but I understand that the officials have denied transferring land to the defendants," he said.
He testified that according to a land surveyor's report, there were variances between the ground area of the parcels and the area shown in the titles acquired by the four individuals.
He faulted the individuals for claiming the land without actually developing it or knowing where the said land is located.
Lengeseni claimed the four individuals have tried to evict them severally from the property leading to confrontations.
He also wants judge Mutungi to declare them rightful owners of the land under adverse possession for having occupied it for more than 48 years.
Lengeseni and his sister want the suit dismissed with costs. The defendants will testify on April 14 and 15, 2021.