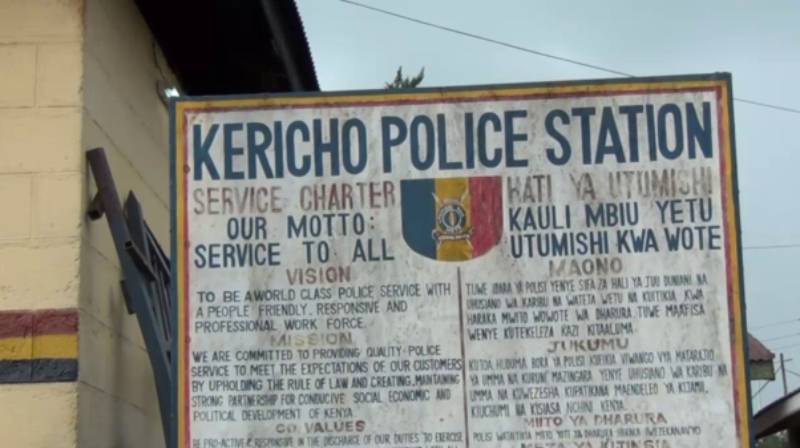 Police in Kericho have launched a manhunt for a daring man who was captured on video apparently smoking what looked like a roll of bhang outside the Kericho Police Station gate.
The confident young man with plaited hair and in a black T-shirt and trouser was captured by an accomplice while lighting and smoking what is seemingly a roll of bhang.
While the smoker puffs away, the accomplice zooms into the gate of the police station and captures a policeman manning the gate oblivious to the swirling smoke.
Though it's not clear when the 14-second video was captured, some of the details captured such as the newly constructed perimeter wall and the smoker's facemask pulled to the chin, indicating that it's a recent incident.
Read More
County Police Commander Silas Gichunge said he had ordered the Officer Commanding Police Division to immediately launch investigations into the incident.
"We must bring the suspect and the accomplice to book. Their sheer audacity is unacceptable. The fight against drug and alcohol abuse is on," he said.