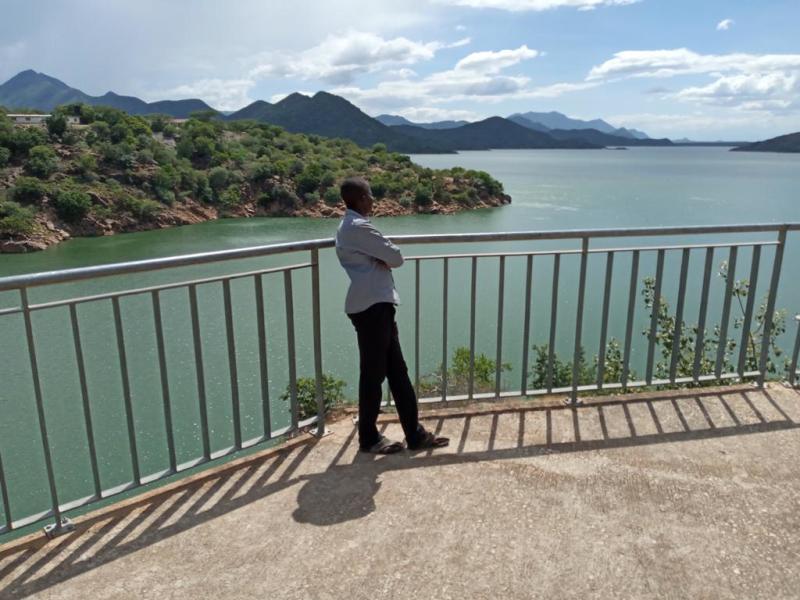 Agencies warn that the dam, which has only 2.28 metres left before it is filled, could overflow around the end of this month.
Turkwel dam is on the verge of spilling as water levels continue to rise due to ongoing rains, State agencies have warned.
The dam on River Turkwel, near the border of West Pokot and Turkana counties, has not experienced such rising water levels since it was constructed almost three decades ago.
According to the Water Resources Authority (WRA), the Kenya Meteorological Department and the Kenya Red Cross Society, the dam is only two metres shy of filling up to its maximum level - 1,150 metres.
"The dam so far is 1,147.72 metres full, leaving a mere 2.28 metres before it overflows. Indications are the dam is likely to overflow around the end of October. This is the first time the dam has filled up to such levels," read an advisory released by the agencies on Monday.
Read More
It added that ongoing rains in the dam's catchment areas of Mt Elgon and Cherangany hills are expected to exacerbate the situation.
The agencies have asked more than 300,000 people who reside near the dam to relocate.
During construction, some experts had warned that the dam built in the deep Turkwel Gorge and commissioned for hydro-power generation in 1991, was likely to dry up.
Damage infrastructure
Apart from the displacement of the population, the spillover will also result in damage to irrigation schemes and infrastructure, among other resources.
A preliminary assessment by the Turkana County Government has indicated that 54 irrigation schemes, 23 health facilities, 72 water facilities including boreholes, 71 schools and 324 million livestock will be affected.
The situation is projected to paralyse the economy of Lodwar town and other trading centres along River Turkwel as well as lead to an increase in waterborne diseases.
"This is an arid area and most of the population resides along the Turkwel Basin. Now that the dam is almost spilling, it will be disastrous to us, our animals and property," said James Epenyo, a Loyabat village resident.
WRA chairperson Joe Mutambu, who visited the dam early this week, advised locals living downstream and in riparian lands to relocate immediately.