Italian firm blames lands body, KVDA for dams scandal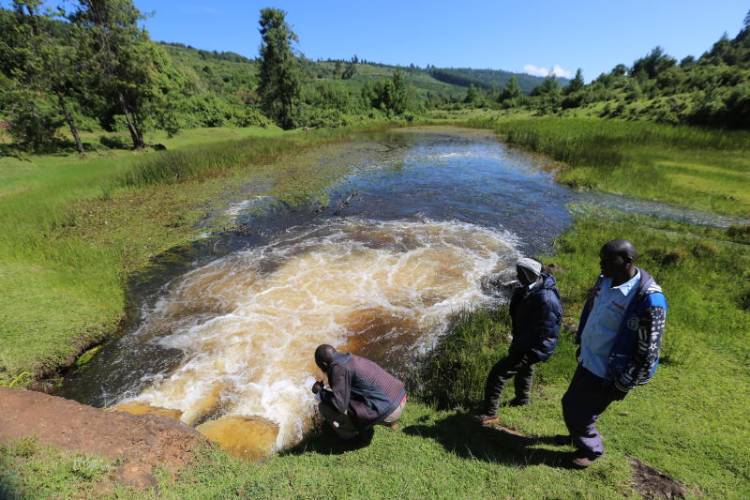 Italian construction company CMC di Ravenna, which faces charges over two bungled multi-billion shilling dam projects, is now seeking to absolve itself of blame.
In a case filed yesterday at the High Court, the company accuses two government agencies of failing to secure the land where the Arror and Kimwarer dams were to be constructed.
The firm says the Kerio Valley Development Authority (KVDA) and the National Land Commission (NLC) should answer for the failed Sh63 billion projects.
"The KVDA and NLC materially impeded progress of the Arror and Kimwarer dam projects by failing to acquire the necessary land, rendering onsite work impossible. It was therefore impossible to accomplish the work on dam sites which did not exist as secured acquisitions, with inhabitants whom were not relocated, forests which were not cleared and which they did not have access to," the argument filed by CMC's lawyers Coulson Harney, reads.
CMC says KVDA had on several occasions asked the Kenya Forest Service (KFS) to clear the area for construction to begin. However, it claims the KFS told the agency to look for alternative land instead of chopping down trees on the site where the dams were to be constructed.
"In early 2017, KVDA proposed but did not request authorisation from the Kenya Forest Service regarding the implementation of Kimwarer and Arror dam projects. KFS objected to the forests as the site for the dams, instead advising the KVDA to look for alternative sites.
"Under the contract, KVDA was responsible for securing the land necessary for the second petitioner to begin construction."
Compensation
CMC also claims that it was ready to work on site but KVDA had not compensated residents whose parcels of land were to be hived off for the project.
To date, the firm states, KVDA has not bought the land to allow construction.
The company, in its case against Director of Public Prosecution Noordin Haji, wants the High Court to quash the charges against it. It says problems existed before it signed the contract for the projects and they have never been resolved.
"Unknown to the first petitioner or their respective directors, several material impediments to the success of the Arror and Kimwarer dam projects existed prior to the execution of its agreement and continued through the second petitioner to undertake tasks to complete the project," CMC's court papers read.
They continue: "These impediments included deforestation, land acquisition, environmental licensing, design approval, and relocation of the local citizenry."
In July last year, Chief Magistrate Douglas Ogoti issued warrants of arrest against CMC's directors after they failed to appear in court.
They face three charges of conspiracy to defraud, failing to comply with environment requirements, and fraudulently acquiring a public property.