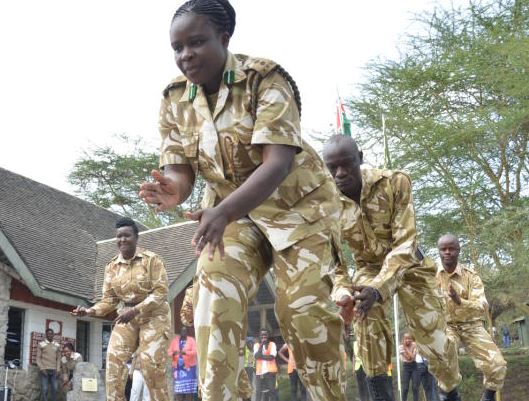 The number of visitors to the world renowned Hells Gate National Park in Naivasha has risen by 30 per cent in the last one month.
With visitation dropping by 99 per cent at the height of the Covid-19 pandemic, KWS has exuded confidence that the tourism sector will recuperate in the coming months.
Parks across the country were closed down due to Covid-19 leading to a major decline in revenue for the government agency.
At Hells Gate, the management has embarked on a major customer care week targeting local tourists whose numbers have been swelling in the last couple of weeks.
According to the park warden Lillian Ojuoga, the pandemic had adversely affected the tourism sector due to stringent measures introduced by the Ministry of Health.
Read More
The warden was however confident that with the easing of the rules, the park that is home to hundreds of animals and tourist sites could regain its glory.
"After the lockdown, business went down but we have seen the number of visitors rise sharply mainly during weekends which is encouraging," she said.
Ajuoga said that they were targeting local tourists though international visitors were also trooping in.
She identified some of the main features in the park as the Fischers Towers, camping and bike riding adding that this was the only park where visitors were allowed to walk in.
"The park is also home to various endangered species of vultures and we are working with stakeholders to save them," she said.
On his part, the officer in charge of customer care Peter Gatei said that they were keen to address their customers' needs.
He noted that apart from the visit to the park, they were targeting the nearby geothermal spa which is the only one of its kind in East and Central Africa.