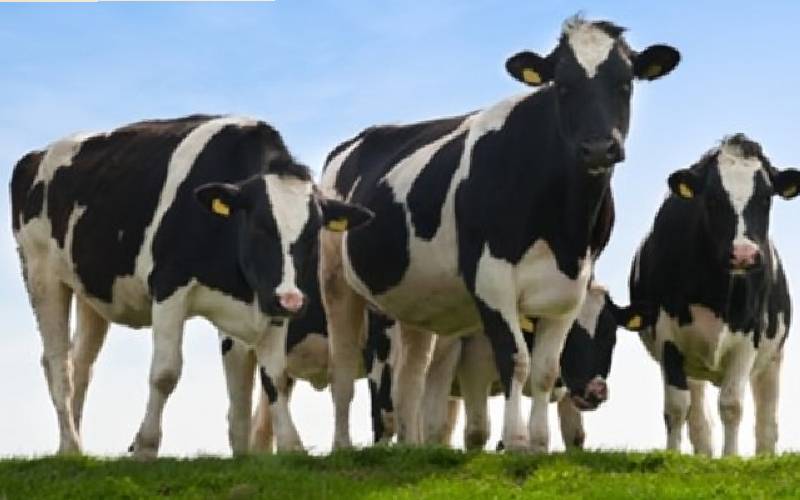 Police will, for the first time, use DNA tests to determine the owner of two cows stolen in 2015 but recovered last month in Ngata Estate, Nakuru.
Government veterinary officers on Friday went through the process by determining the age of the two cows which is then correlated with details provided by the different farmers.
One of the farmers Ann Cherotich has maintained that the cows are related after one gave birth to the other while the other farmer claims they came from different regions.
Cherotich had reported to the police in August 2015 of the stolen Friesian cows at Ngata Police Post vide OB Number 4/27/8/2015 before coming across cows with a striking resemblance to hers early this month.
Read More
Gloria Kandie, also a resident of Ngata area who was in possession of the animals says she is the real owner of the cows and that she bought them from different regions.
Rongai Sub County Veterinary Officer Peter Ngugi was in charge of the process undertaken at Ngata Patrol Base where the animals were taken after recovery.
Ngugi explained that the age determination which borders DNA tests in humans involves checking on the dentition, tail switch and general body marks.
"From the dentition of the two cows and their tail switch we shall be able to determine their age. We shall then correlate with the details which include their dates of birth given by the two farmers to know who is telling the truth," said Ngugi.
Rotich said they turned to science after failing to determine the legitimate owner of the cows.
"We had to call in a doctor to give us a report on the two cows. The farmer found in possession of the animals claims to have bought them in 2019 from different areas while the complainant claims one had given birth to the other," said Rotich.
A veterinary report is set to be made within 24 hours for the police to proceed with the case.