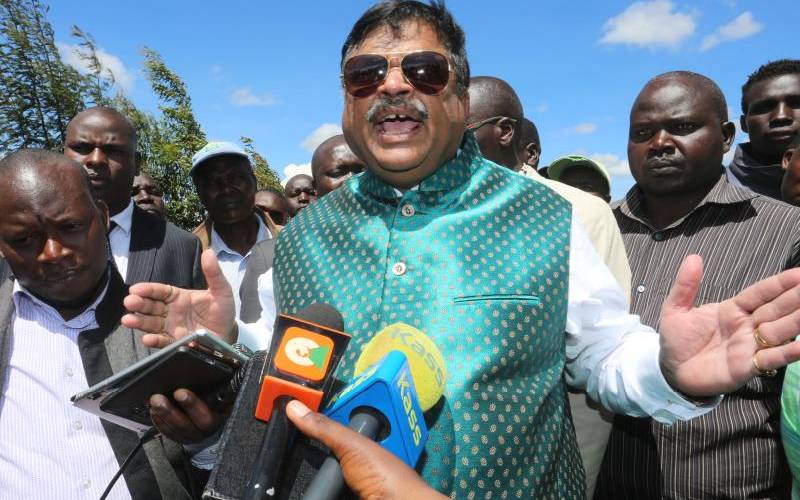 A proposed law could come to the rescue of families who have been paying through the nose to have their kin treated abroad.
Legislators have backed a Bill seeking to regulate overseas medical referrals in a bid to stop abuse and exploitation of patients.
The Bill seeks to amend the Health Act to introduce a new section which provides for the development of policy guidelines to regulate the referral of patients to health institutions in and outside the country.
Complaints have marred overseas referrals occasioned by high medical, travel and accommodation costs where in some cases, patients are exploited.
Read More
About 10,000 patients leave Kenya annually to seek medical services overseas, with the country losing an estimated ($15 million) annually from outbound medical bills.
Between July and December 2019, over 350 applications were submitted to the Ministry of Health vetting committee seeking medical treatment abroad.
Oncology, cardiac surgery, advanced neuro-spine surgery, transplant surgery, assisted reproductive technology and advanced and reference medical laboratory facilities are some of the treatments Kenyans seek in overseas facilities.
During the debate on the Bill sponsored by Kesses MP Swarup Mishra, lawmakers last week termed the proposal timely.
"Patients going abroad are at the mercy of cartels who nowadays are scouting for patients to specific hospitals abroad and now have been extended to even airlines and hotels," said Seme MP James Nyikal.
Give details
Dr Nyikal noted the Bill will compel doctors to give all details on treatment, saying at the moment the sick rely on a pamphlet to select hospitals they know little or nothing about.
Yesterday, Dr Mishra cautioned that cartels who have been making hefty commissions from the referrals were trying to lobby for the rejection of the amendment.
"Some agents for referrals are being paid up to Sh400,000 for a referral of one patient and you can see how lucrative this business is and they are not happy," he said.
He said the law, if passed, will ensure that adequate measures are taken to establish whether the health institution to which a patient is referred has adequate personnel and equipment.
According to Mishra, Kenya Medical Practitioners and Dentists Board, the National Hospital Insurance Fund, embassies and consulates, Association of Private Health Institutions among others, should be involved in vetting the referrals.
Saboti MP Caleb Amisi, who seconded the Bill, said the Constitution guarantees every citizen the highest possible health standards and the State is mandated to observe, respect and promote attainment of the fundamental right.