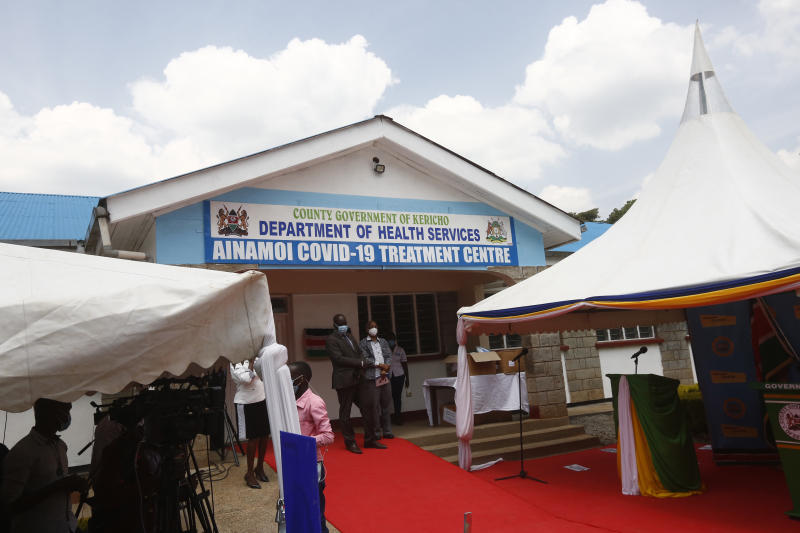 Kericho GK Prison has been placed on complete lockdown after 48 inmates tested positive for Covid-19.
In a notice to the prison authorities, the health department of the Kericho County Government barred movement in and outside the correctional facility.
Governor Paul Chepkwony (pictured), in a statement this morning, said the department of health was prompted by an upsurge in community infections.
"We initiated mass testing in public facilities including the GK Prisons which has now emerged as one of the most hit facilities in the county," said Chepkwony.
Read More
He cautioned members of the public against visiting the facility until further notice.
Nonetheless, the Chepkwony added that the 48 inmates are asymptomatic and contact tracing is ongoing.
"Consequently, the Department of Health and the Prisons Management, have put in place appropriate measures to curb the spread," he said.
In a related development, four officers from the Office of the Director of Public Prosecution (ODPP) at Kericho Law Courts also tested positive to Covid-19 last week leading to the suspension of court services courts for 14 days.
Governor Chepkwony revealed that since May 2020, when the first Covid-19 patient at the county was admitted at the Kericho County Hospital, the county had tested a cumulative figure of 2689 samples, out of which 213 tested positive for Covid-19.
"Out of these, 61 are currently admitted in our isolation facilities, whereas 52 are being managed under the home-based care initiative," he said.
Chepkwony added that they had also successfully linked 32 cases to their home counties for management.
"On a positive note, 63 patients have recovered and have been released," he said.
Two people, however, tested Covid-19 positive posthumously.
On June 20, Kamkunji Police Station was also closed after over 30 staff contracted Covid-19.