Nyandarua County records 800 early pregnancies in 7 months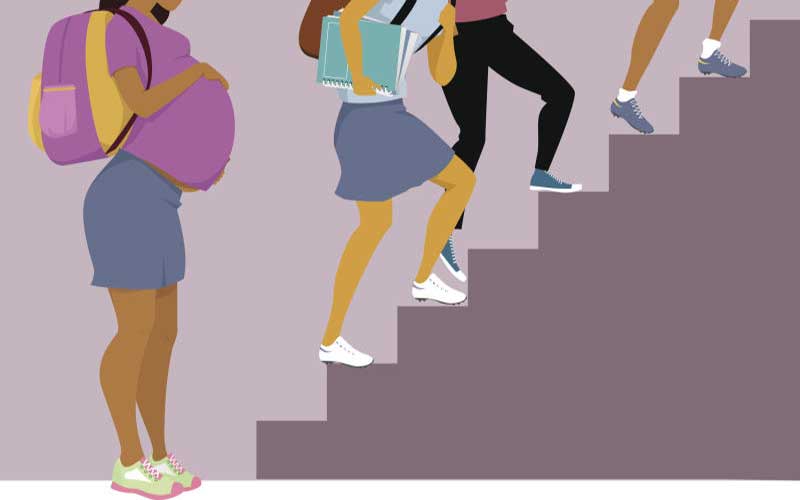 At least 800 school-going girls have been impregnated in Nyandarua County this year alone, a new report has shown.
The report released yesterday by the National Council for Population and Development (NCPD) indicated that the girls were aged between 10 and 19. The report covers the period between January and last July.
The rise in cases of teenage pregnancy in the county is mainly attributed to use of social media by the girls, who then access adult content. The situation has also been blamed on poverty, poor parenting, peer pressure and lack of guidance.
The Covid-19 crisis has also been cited as a huge contributor to the problem, as it caused the closure of schools since March. Enock Obuolo, a director of the organisation, termed the report alarming.
"We have carried out a research on the number of early pregnancies in the county and what we found out was alarming. More than 800 school going girls had been impregnated," he said in Ol Kalou town yesterday, while releasing the report after meeting with local clerics.
He said urgent measures needed to be taken to prevent increase in the number of early pregnancies. Mr Obuolo appealed to stakeholders, including the Church and government agencies, to play their part.
"We have to bring everyone on board now that this has turned into a crisis. Parents and the church should be at the forefront," he noted.
Obuolo said the Covid-19 crisis had triggered children to use mobile phones more, now that they are home.
Reacting to the report, Nyandarua Woman MP Faith Gitau demanded that the government takes action against men who impregnate school going children.
"The government must now get serious and arrest the perpetrators of this vice," she noted, warning against use of kangaroo courts to solve such matters.