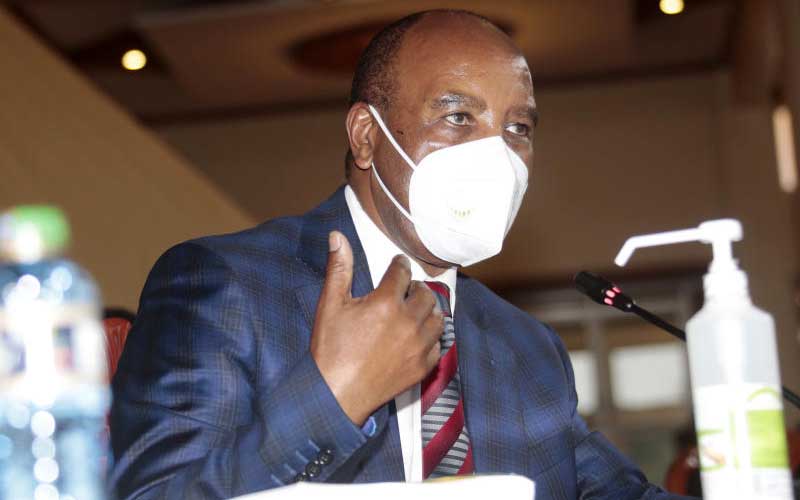 Nyandarua Governor Francis Kimemia (pictured) has unveiled projects worth Sh21 million meant to benefit local youth.
During a ceremony to celebrate International Youths Week at Ol Kalou Stadium yesterday, the county chief launched a music production studio at Ol Kalou town, which cost the government Sh4.5 million.
Kimemia promised to have the youth empowerment programme expanded to help more people.
"Successful cases from the last batch of beneficiaries inspired my government to anchor the youth agenda in every county intervention," Kimemia said.
Read More
Also launched were three fully equipped youth training centres that will offer ICT facilities at Ol Kalou, Njabini and Miharati at a total cost of Sh4.5 million.
Some 113 youth groups from all over the county were supplied with equipment worth Sh13 million.
Among the equipment were sewing machines, concrete mixers, salon equipment, car wash machines, among others.
"Youth are the drivers of the economy. Their success stories give me satisfaction. They are real stories of real people, of our brothers and sisters," he said.
County Youths and Sports executive Dominic Murani said officials had been deployed to the youth groups to train them on entrepreneurship.
"We do not want this investment to go to waste," he noted.