Turkana leaders want details of Tullow Oil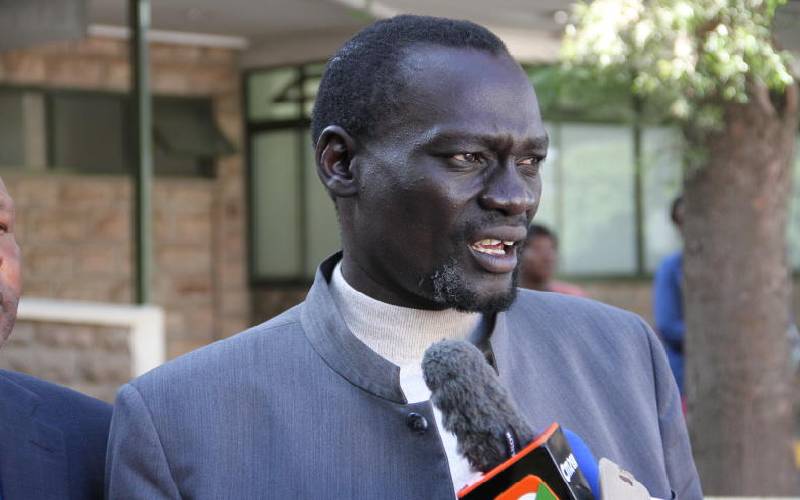 Turkana leaders want details of the operations of the oil firm currently engaged in the extraction of the commodity in the county.
Led by Governor Josphat Nanok (pictured), the leaders said they will seek formal communication from Petroleum and Mining Cabinet Secretary John Munyes on the audit of the operations of Tullow Oil.
In a meeting that brought together the governor, his deputy, MPs from the six constituencies, the area senator, Woman Rep and top county assembly leaders, dubbed The Summit, the leaders vowed that the issue of Tullow Oil must be addressed.
"We feel that there is insufficient information on the operations of Tullow Oil being shared by the national government," said Nanok.
The leaders also decried the rise in cases of illegal allocation of land — without the authorisation of the county government — which has caused unhealthy competition for land in the county.
During the meeting, Nanok told the leaders that Sh136 million from the national government had been received and is earmarked for Covid-19 response. He said the money would be used to purchase isolation beds, Personnel Protective Equipment (PPEs) and food for patients in isolation centres.
"We have agreed to support national government projects both ongoing and those planned," said Nanok.
Last year, the leaders called for transparency in the way the national government handles Tullow Oil's petroleum activities as one way of guaranteeing smooth operations.
Kenya exported its first crude oil last year August, amidst uproar from local leaders who asked the government to stick to its commitment to share revenues from future shipments equitably.