Three test positive for Covid-19 at Naivasha GK prison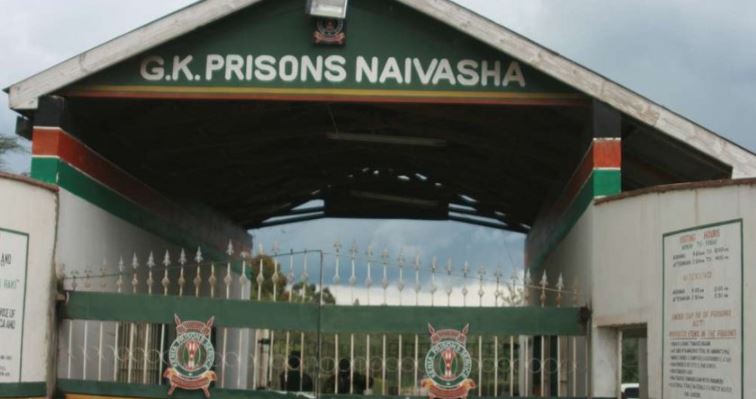 Anxiety has gripped Naivasha GK prison, the largest penal institution in the country, after three members of the staff tested positive for Covid-19.
With the jail hosting over 2,000 inmates, the majority on death row or a life sentence, prisoners and warders have expressed their concern over the new cases.
Two of the staff, work in the accounts department while the other is a warder who came into contact with the inmates on various occasions.
Following the new cases, the prison department moved in to downplay the incident noting that no inmate had tested positive while the three were already under medication.
According to a source in the prison, the frequent transfer of inmates from one prison to the other had caused the current crisis.
"Currently we have a shortage of water within the prison staff quarters a move that has affected hand washing efforts and its time the department acted on this," he said.
The officer noted that due to the high population and overcrowding in the prison, there were fears that the disease could have major repercussions in the coming days.
"Currently we have three members of staff who have tested positive and the inmates have not been tested meaning that this disease is already in the prison," said the officer.
However, the Prisons senior assistant commissioner Kennedy Aluda denied that there was any inmate who had tested positive in the Naivasha prison.
He said that one of the staff was undergoing treatment in Tigoni hospital while the others were in isolation within the prison staff quarters.
"We have put measures to make sure that new inmates are first put on quarantine before joining the other prisoners and at the moment only three staff members have tested positive," he said.
This came as the department of health in Nakuru announced that in the last twenty-four hours the county had recorded 22 new cases bringing the total number to 227.
According to a press release by the CEC of Health Dr Kariuki Gichuki, of the new cases, eighteen were long truck drivers with five people having succumbed to the disease so far.
"Currently we have 42 patients admitted in our isolation facilities across the county while 27 are under home care," he said.
The doctor challenged area residents to continue observing preventive measures as set by the Ministry of Health so as to contain the spread of the disease.