Draw clear borderline for Mau, says Ogiek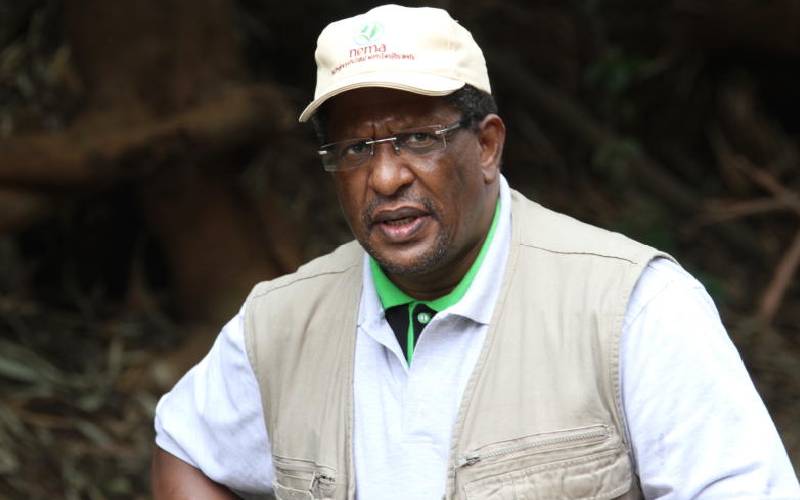 Leaders and the Ogiek community living in Eastern Mau have called on the government to spell out clear boundaries to guide on conservation and resettlement.
The community members, who had camped in Marioshioni centre over the weekend waiting for Environment and Forestry Cabinet Secretary Keriako Tobiko (pictured), said the only way to solve the Mau issue was clear boundaries.
Hundreds of families evicted from Eastern Mau Forest were over the weekend left dejected after Tobiko failed to show up for a scheduled visit.
"We wanted the issue to be resolved once and for all. It is a painful affair that we are victims of eviction. We are hopeful that since we are out of our homes, the government will come up with a solution," Sarah Osasi, one of the residents, said.
She said forest encroachment was a major concern, but they need to resettle the community to pave way for conservation.
"People are out of the forest. The government should clear the issue so nobody goes back there. We are ready for the implementation of court order," Osasi added.
Ogiek council of elders chairman Joseph Towett said 700 families have been rendered homeless from the evictions and the government needs to implement the 2014 court ruling and lift the caveat on Mau land.
Njoro Member of Parliament Charity Kathambi said government should state clear boundaries of all forests across the country and stop nullifying title deeds that were previously validated. She said unclear boundaries has caused a lot of confusion leading to evictions in Mau.