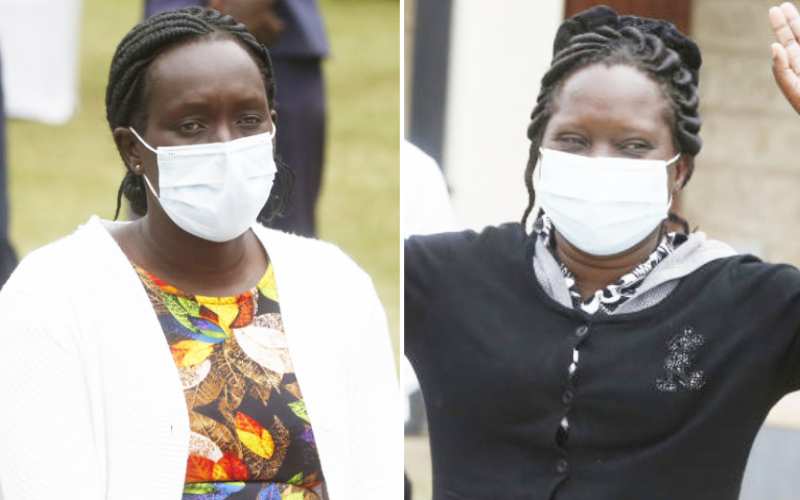 What seemed like the darkest of days for two Kabarak Guest House staff who tested positive for Covid-19 last month has turned out to be an invaluable lesson in fight against stigma among survivors. Bronex Kirui and Sharon Jeruto were on June 28 taken into isolation at Nakuru Level Five Hospital after their samples tested positive. As is the norm, the two were thrown into confusion, sulking as they tried to digest the news. "It was scary. We were in tears and inconsolable when we were being taken to the isolation centre. However, we had us to hold on to and soon we realised, after all, we would not die," Kirui said.
More samples
SEE ALSO: How to grow five immunity foods in your home garden
The duo would stay at the hospital where more samples were taken by the Ministry of Health on July 1 and July 4. This time the results turned out negative. "What we were battling with at first, was how we contracted the disease. Worse off, we did not have the symptoms. But what made us even stronger was the support from family, friends and the Kabarak community. A counsellor from the institution would talk to us on phone everyday, reminding us that we would come out stronger," said Kirui. And soon, Kirui said, it was all stories and play, a situation that bred close ties and sisterhood within the isolation wards. "It is not all gloom in the isolation centre. The health workers are friendly and once someone comes to terms, you can easily join the rest telling stories and playing games. We told a lot of stories and strictly stuck to health protocols. More so, we became even closer, everyone thought we were sisters," she adds. Jeruto says the toughest challenge is accepting test results. Denial, she says, is the first thing that settles in the mind of asymptomatic patients.
SEE ALSO: Kemsa suspends bosses over Covid-19 tender probe
"We did not show any sign of sickness after the first results from Lancet. I was not weak nor was I coughing, but we stuck to what we were told – that sanitiser was the gun to fight the disease and we should always carry it everywhere and apply it whenever," Jeruto says. While at the hospital, two more tests were taken, with results from second test on July 1 coming out negative. Another test from samples taken on July 4 again came out negative. "When the two results came out negative, we were so happy. We were finally released on July 6," she says. Kabarak University Vice-Chancellor Henry Kiplagat said the stories of the two staff in their fight against the pandemic showed resilience, attributes he said the institution is also using to raise awareness against stigmatisation. "We are here to support the two psychologically while also becoming an example in dealing with stigma. We are sticking to health protocols and want the two to feel back at home safely and loved while also using their story to spread awareness on the disease that it is not all gloom," Prof Kiplagat said.
SEE ALSO: High-end clubs lose bid to reopen doors
He added that observing the set protocols was the only way to fight the virus that has been rapidly spreading. "There is also need to raise awareness against stigmatisation. We can always fight it as a team when we care about others," Kiplagat said.
Resident doctor
According to Dr Eugene Musungu, a resident doctor at Kabarak, quick recovery of the two staff shows that the first results were taken when the virus was at the last stages of shedding off. He added that there is need to follow health protocols as the disease, which was initially zoonotic, is rapidly spreading from human to human. "Opening up of counties also calls for more vigilance and it is important to follow protocols," Dr Musungu added. Aiden Bruk, a guest at Kabarak guest house, said he has been at the facility for the last seven months where he is staying to keep safe. "I was here before pandemic was reported in Kenya and has been staying here because it is safer. I have been tested and I turned out negative and I will still stay until it is safer to travel," Mr Brux said.