Pandemic deals blow to Kenya's quest for global geopark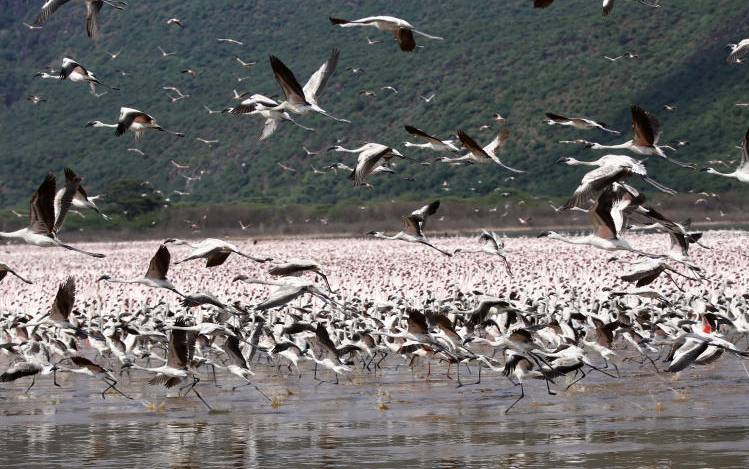 Kenya might not meet the October deadline of submitting nominations for its pioneer and Africa's third Unesco Global Geopark.
The country was edging closer to hosting its pioneer Global Geopark in Baringo County by next year, but the efforts have been put on a standstill due to Covid-19 pandemic. Coupled up with lockdowns and travel restrictions, it is getting harder for the country to meet the deadlines to submit a nomination dossier to the Unesco headquarters as part of the process.
"Everything has since been on a standstill since Kenya reported its first case and lockdown restrictions were put in place. We had planned to submit the nomination dossier by October this year so as to allow for evaluators to travel to Kenya," Dr Jaro Arero, Director for Natural Sciences at Kenya National Commission for Unesco said.
Submission of the nomination dossier by October placed Kenya on the edge of having Unesco inscribe its pioneer Global Geopark in Kenya by 2021. Kenya is set to join Tanzania and Morocco in the continent with designated sites. Baringo will also join 140 Unesco global geoparks across the world once inscribed.
Unesco Global geoparks are single, unified geographical areas where sites and landscapes of international geological significance are managed and protected for educational purposes and sustainable development.
Within the umbrella geopark, are several geological paradises called geo-sites. The geo-sites are laboratories of learning geology and culture of the people. These include; lakes, caves, waterfalls, hot springs, volcanoes and other geological features.
"The group of geo-sites that make a GeoPark are exceptional sites with exceptional geological features that cannot be found anywhere else in the world. In these sites, information panels are put up so it guides tourists and learners," Dr Arero added.
The designation of a geopark in Baringo means the region gets the global limelight and will reap from tourism. "The pioneer Global geopark means the injection of fresh ideas into Kenya's tourism diversification. It will also elevate the geo-sites to global limelight while improving livelihoods and opportunities for local communities who can tap into opportunities," Baringo County Chief warden William Kimosop said.