Politicians fanning clashes, says NCIC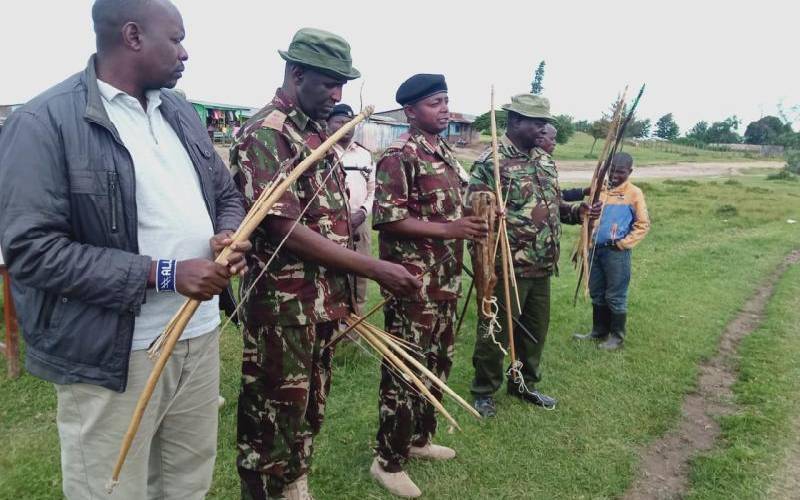 The National Cohesion and Integration Commission(NCIC) has asked communities in Narok South to embrace dialogue to resolve underlying issues.
NCIC officials led by Commissioner Sam Kona said this during a fact-finding mission in the villages of Olooruasi and Ololoipang'i in Narok.
They accused local politicians of fanning the violence instead of offering solutions.
Eight people died in the clashes, 15 others have been injured and more than 20 houses burnt at the height of the violence a fortnight ago.
Mr Kona held a public meeting with representatives from the two warring communities at Sinedewa Primary School in Olmekenyu to find out the root cause of the perennial conflict.
"It is sad that people are spewing hate and division among communities, leading to loss of lives," he said, urging residents to use proper channels to air their grievances instead of attacking the other community.
Leaders to blame
Kona said leaders were to blame for the chaos that have been witnessed in the area.
He called on the two communities to refrain from fighting as the country is focused on containing the spread of coronavirus.
The commission noted that land ownership wrangles had compromised security in the region. Bishop Peter Nakola, the Narok Pastors Fellowship chairman said that land has been a major issue not only in Narok South but also in Transmara. Bishop Nakola said recent Mau Forest evictions have also contributed to the problem as some evictees settled in the region.
Felix Kisalu, the Narok South Deputy County Commissioner, said over 1,000 bows and 2,400 arrows had been surrendered to the government.