Don't remove Pukose from House committee, local leaders tell Jubilee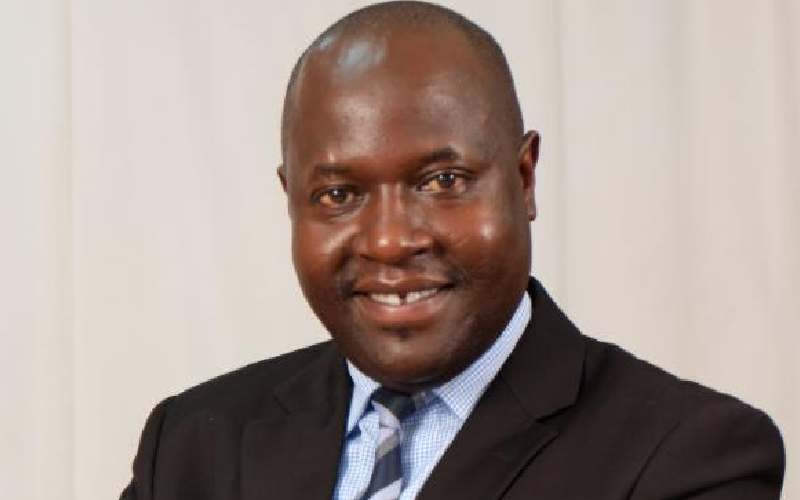 Trans-Nzoia County leaders allied to Jubilee Party have rallied behind Endebess MP Robert Pukose and dismissed claims that he is disloyal to the party.
The second term MP is among a host of legislators that are on the verge of getting ejected from their House committee positions for being perceived to be close associates of Deputy President William Ruto.
Led by county Jubilee Party chairman Richard Chesebe (pictured), the leaders defended the lawmaker, who is the Vice Chairperson of the National Energy Committee, noting that it would be unjust to kick him out from the committee.
"There is no valid reason to dismiss the MP from the House committee," said Chesebe, adding that the allegations that he is not loyal to President Uhuru Kenyatta do not hold water.
Chesebe said Pukose is the only MP from the minority Sabaot community to have held a plum leadership position in a House committee, pointing out that ousting him will lead to further marginalisation.
"Pukose is a performer and among the most active MPs in the House. It will not be fair to eject him from the committee, considering that he comes from a marginalised group," added Chesebe.
Last week, the Jubilee Party, through the newly crowned Majority Whip Emmanuel Wangwe, gave Pukose and other MPs seven days to explain why they should not be dismissed from National Assembly committees. The notice was issued by Mr Wangwe on June 3.
Local Jubilee youths have however urged the MP to ignore the summons requiring him to explain why he should not be kicked out.
Youth leaders Stephen Trikoi and Amos Kirong said the lawmaker should not succumb to threats and intimidations, pointing out that he has done nothing wrong.
"It is wrong for people who think they are more loyal to the President than others to target Pukose simply because of his closeness with DP Ruto. The same Ruto that is being vilified assisted President Kenyatta to be what he is now," said Trikoi.
Kirong challenged those threatening to remove the MP from his committee to go ahead, saying the MP would serve his constituents better than serving thankless people with no respect.
He blamed the ongoing wrangles in the ruling party to ODM leader Raila Odinga, adding that Raila's mission from the onset was to destroy Jubilee.