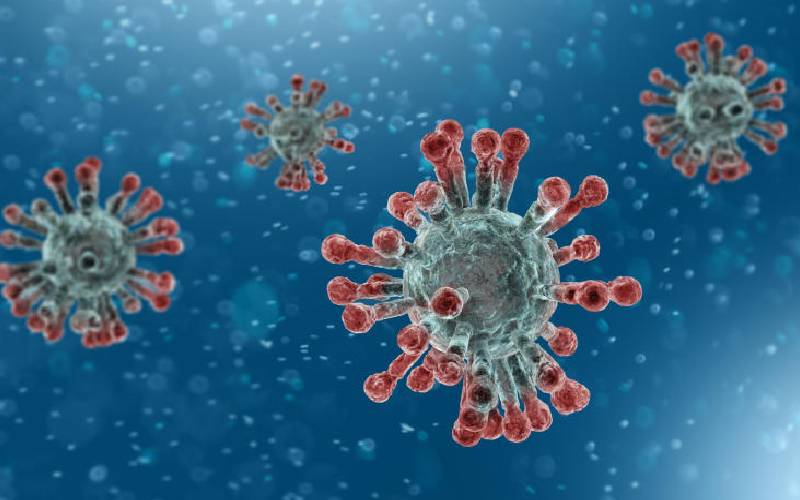 A Nakuru residential estate with over 300 tenants was sealed off for close to 10 hours on Sunday after a long distance truck driver tested positive for Covid-19.
Authorities in the county arrived at Kiratina Fibre Estate in Nakuru town East at around 1am, where they traced the driver and five other occupants of a house they have been living in for the past three days.
Menengai East Ward representative Wilson Mwangi said police and health officials were trying to trace people who had come in contact with the truck driver.
"They sealed off the estate from about 1am to 11am, when they managed to trace the driver and the five other contacts," Mr Mwangi told The Standard on phone yesterday.
Read More
It was revealed that the driver interacted freely with residents at the estate for three days, playing pool and visiting friends.
According to local health officials, the driver underwent a coronavirus test at the Mai Mahiu check point in Naivasha last Thursday, but left the scene without knowing his results.
"He then stopped over in Nakuru and went to Kiratina Fibre Estate, where he stayed for three days before his results turned positive," read a bulletin from the Nakuru County department of health.
County Executive Committee member in charge of Health Kariuki Gichuki said the 27-year-old man was heading to Kitale from Mombasa.
"He has been taken to the Nakuru Level 5 Hospital Covid-19 isolation and management facility," Dr Gichuki said, adding that the surveillance team was still at the estate by Sunday afternoon for contact tracing.
The county, which has five confirmed Covid-19 cases, is emerging as one of the hotspots as residents, especially in Nakuru town, have thrown caution to the wind.
Testing of long distance truck drivers started at the county borders a week ago.
"Some of the screening points are at Kikopey, Salgaa and Total areas," Gichuki said.
He urged Nakuru residents to continue observing preventive guidelines issued by the Ministry of Health, especially now that transmission was at the community level.