Residents asked to move as dam bursts in Uasin Gishu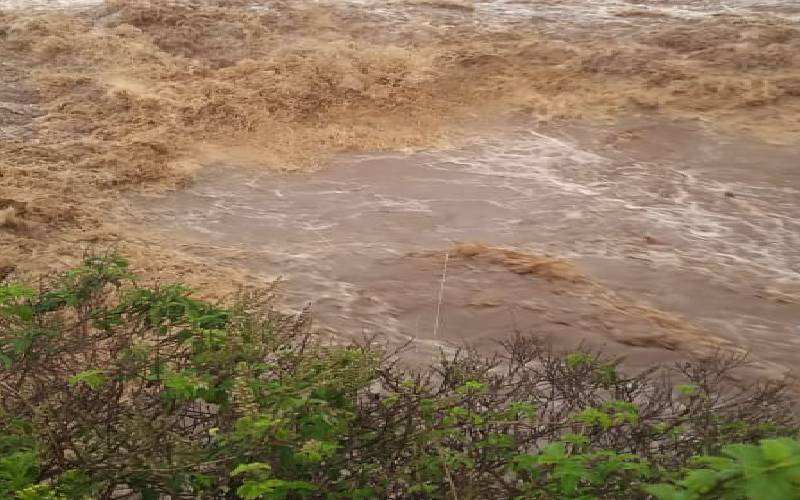 Residents of Kapropu, Uasin Gishu County, have been asked to move to safer grounds after a dam in a private farm in Moiben constituency burst.
The dam in Karo farm in Sergoit area, Moiben constituency, burst Sunday evening, releasing huge volumes of water to Chepkoilel River in Soy constituency.
The swelling of the river caused flooding and in its aftermath, two bridges connecting the area to Ziwa trading centre were destroyed.
Residents said the floods swept away three cows as water got into houses.
"People are living in fear. It rained since afternoon and this evening, River Chepkoilel flooded after a dam in Karo farm burst," resident Jonah Kemboi told Standard Digital.
Kemboi said the flashfloods swept through an unknown number of houses, sparking fears of residences being submerged.
He added that Kapchunga Bridge was swept by the raging waters while Ziwa Bridge was flooded, disrupting transport in the area.
Kuinet chief Julius Kosgei told locals in lower areas of Kaprobu to move to higher grounds to avert a looming disaster.
Kosgei said with heavy rains still pounding Sergoit Hills, itt is safe3r for residents to move early.
"We have alerted residents in lower areas to move to safer grounds because River Chepkoilel is continuing to swell," he said.