Chief's wife injured in night revenge attack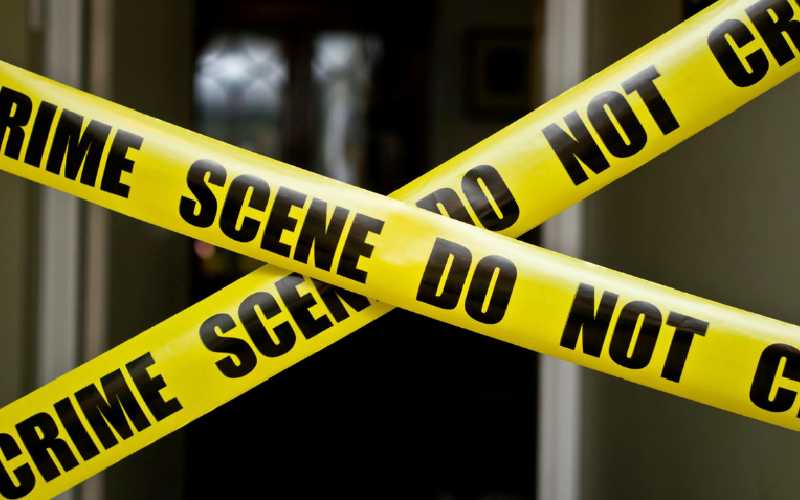 The wife of an assistant chief in Rongai Sub-county was attacked by a hired gang to punish the administrator for raiding illegal brew dens in the area.
Elizabeth Talai, 36, was allegedly attacked at her home on Sunday at around 2pm by the gang of about nine people who were armed with crude weapons.
She is admitted at the Rift Valley Provincial General Hospital with deep cuts on her face, head and back.
Majani Mingi Assistant Chief Samuel Kibong'ok, who was not present during the attack, said the gangsters reportedly demanded to know why he had organised the police to raid their brew dens.
"Criminals were armed with panga, axes and knives. They attacked my wife and destroyed my household items claiming I had destroyed their businesses," said Mr Kibong'ok.
During the incident, the assistant chief was on official duty within the locality.
The gangsters cut into pieces his chairs, tables, television set, kitchen utensils and 5,000 litre plastic tank. The raid took about 30 minutes.
The attackers later fled, leaving the woman bleeding profusely.
"Neighbours who heard the commotion at my home rushed to rescue my wife, but they were threatened by the criminals," said Kibong'ok.
Well-wishers rushed Talai to the hospital where she is undergoing treatment.
"Intention of the criminals was to kill my wife. They left her for dead as they fled the homestead," said the chief.
The hospital in charge Dr Joseph Mburu said the woman was admitted while in critical condition.
"The patient was bleeding on admission. She is, however, stable and has been put on antibiotics as we monitor how she is responding to treatment," said Dr Mburu.
Speaking to The Standard at the hospital, Kibong'ok said the criminals also stole his two motorcycles.
According to the administrator, the attack might be a revenge to raid in one of the illicit brew den last Wednesday.
During last week's swoop by at least three local administrators and seven police officers from Solai, the youth attacked and accused them of destroying their businesses.
A group of youths armed with crude weapons threatened to lynch the administrators and police officers. They destroyed two of their motorcycles.
The matter was reported at Athinai Police Post and Solai Police Station, but was not booked in Occurrence Book.
Nakuru County Commissioner Erastus Mbui said investigations into the incident had commenced.