Over 300 county Askari's unleashed to enforce social distancing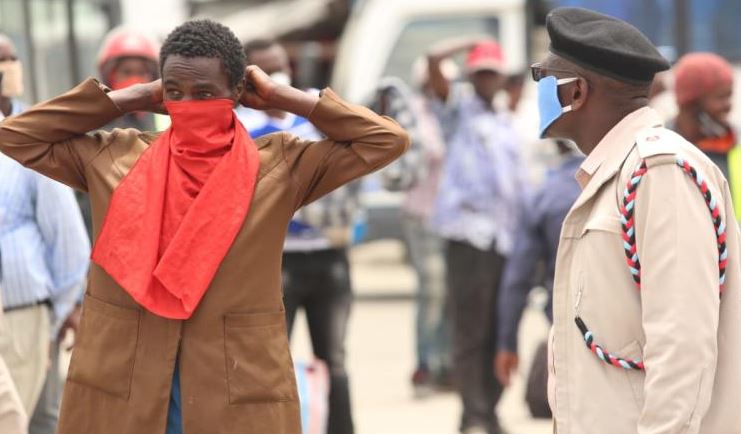 The Kajiado County government yesterday deployed more than 300 askaris to various towns to enforce the recommended one-metre social distance guideline.
Inspectorate officers raided several business areas and forced customers to observe social distance.
Among areas the askaris in face masks targeted were supermarkets, boda boda shades, bus parks and open-air markets.
The officers had a hard time controlling the customers who had crowded outside a bank, forcing Patrick Kores, who was leading the operation, to seek reinforcement.
"We have noted local residents are now accustomed to washing hands and not shaking hands, but they are not practising social distancing. They will have to going forward," said Mr Kores.
Close contact
The deployment of the askaris follows last week's order by Governor Joseph ole Lenku that called for strict observance of social distance guidelines.
"We must protect our communities from close contact ... We urge all residents to conduct business with strict adherence to the guidelines," he said.
The governor said mass distribution of masks and sanitisers would start soon, sparing traders and customers the expense.
"We are aware of the high need for government support. We are on course in acquiring enough equipment, even as we multi-task to mobilise food aid," said the governor.
Yesterday, Kitengela market traders said they would not serve customers who do not have masks.
We stand with Kenya
Kenya faces the biggest fight in its post-independence existence: the lives of its citizens are on the line, its economy is threatened.