Covid-19: Lanet barracks under lockdown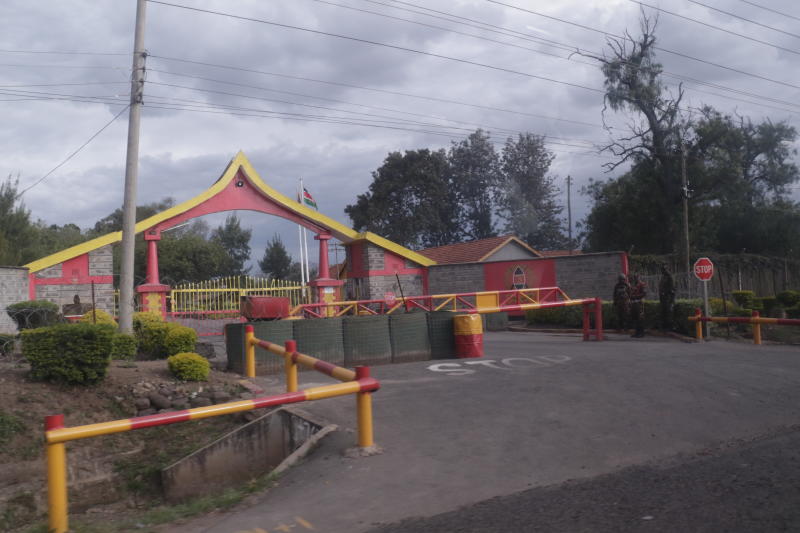 A lockdown has been imposed at Lanet Barracks in Nakuru after one of KDF soldiers was reported to have come into contact with a Covid-19 patient.
Sourced told The Standard that the lockdown was enforced Friday afternoon and no one was allowed in and or out of the barracks.
"Yes, there is no getting in or out of the camp as per directive and regulations issued. Movement has totally been restricted including vehicles," said a source who spoke on condition of anonymity.
He said the restricted movement is meant to prevent the spread the virus that has killed at least 4 Kenyans with 122 cases reported across the country.
The source said that there was concern that the officer who was staying with the 20-year-old woman interacted with more soldiers at the camp while on duty.
However, the officer was not aware of the status of the woman with history of having travelled from Mombasa until when Health Cabinet Secretary Mutahi Kagwe confirmed on Thursday.
The 20 -year-old, currently undergoing treatment at the Rift Valley Provincial General Hospital in Nakuru travelled from Mombasa to reside with her sister married to a soldier who is stationed at the Lanet Barracks.
She allegedly flee from her ailing mother in Mombasa.
Despite having knowledge of being in contact with a Covid-19 patient, she allegedly operated normally, posing risks to her family and those she interacted with.
"It is so hard for us to identify the number of people the patient was in contact with. We are even trying to establish the passenger matatu she boarded from town to their home and to the hospital, "said the officer.
By yesterday number of soldiers who interacted with the contact soldier remained unknown and efforts to establish contacts were going on.
"There is fear and panic among officers after one was reported to have interacted with a positive patient," said the officer.
According to the source, plans are underway to supply the soldiers at the camp with food stuff including other necessities.
A police detective who also requested anonymity further told The Standard about 30 soldiers who interacted with the contact person who have been placed in quarantine at Lanet Primary School.
Family members of the soldiers including their wives and children have also been placed in quarantine for close medical observation.