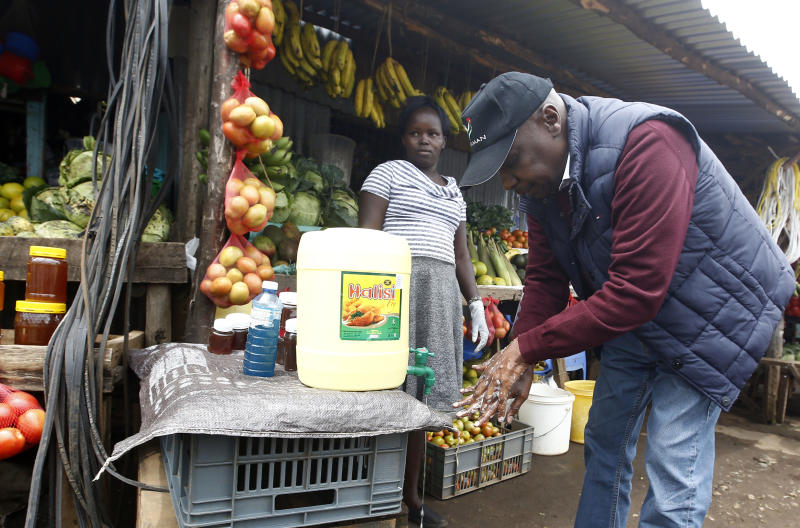 Baringo Senator Gideon Moi has urged the public to comply with government directives to curb the spread of coronavirus.
Speaking yesterday during an impromptu visit to a roadside market along the Nakuru-Kabarnet road in Baringo County, the senator told residents to observe strict hygiene to safeguard lives.
"It is my humble request to all Kenyans that they comply with and support the measures taken by the government to combat spread of the virus," said Gideon.
He noted that while some measures may disadvantage people, they were taken in their best interest.
"The steps taken by the government to combat the spread of Covid-19 is for the good of all Kenyans. Kenyans' lives must come first. With the drastic measures we shall soon overcome this pandemic and resume our normal social and economic activities," he said.
Read More
Gideon also urged Kenyans to cooperate with the law enforcers.
"It is not the wish of the government to use force on its subjects. We should not allow few people to mock and disregard efforts not only being enforced in Kenya but globally. We should all strive to comply with the set curfew time," he said.
He warned against travel upcountry to curb spread of the disease.
"This is not the right time to embark on long journeys. Traveling should be limited to visits which are unavoidable. This will not only ensure you are not caught up by the curfew but also break the chain of spreading the virus to the villages, which could have been less exposed," he added.
While emphasizing basic hygiene, Gideon said nothing should be left to chance in efforts to protect oneself.
"Practising basic hygiene and washing hands should not be viewed as a luxury or a burden. We should support our health officers by adhering to their recommendations no matter how they may appear unpopular in our normal lives," he said.
He regretted that some of the directives were being ignored such as social distancing but warned that this will greatly determine the direction which the country will take in the fight against the disease.
"The greatest line of defence against this disease is personal initiative. Our behaviour today will determine the direction our statistics on affected persons will take. No advice from our medical personnel should be ignored no matter how minor it is," he said.