Experts scramble to put Baringo on the world map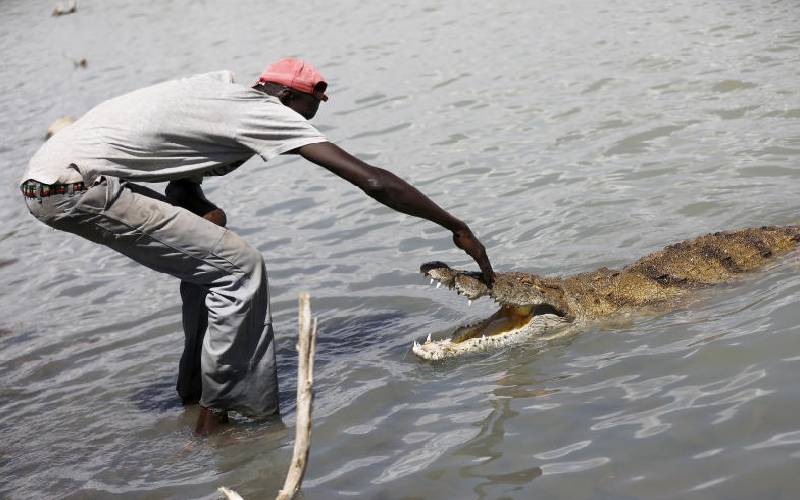 Baringo is edging closer to sealing its top position on the global educational, scientific and cultural map by hosting the country's first Unesco Global Geopark.
A Unesco Global Geopark consists of clearly mapped out area containing unique sites and landscapes of international geological significance such as caves, museums, lakes, hotsprings, hills and escarpments.
"It is generally a model geological paradise. Within a geopark are geo-sites; sites with features that cannot be found anywhere else in the world," said Jaro Arero, the director for natural sciences at the Kenya National Commission for Unesco.
In these sites, information panels are put up to guide tourists and learners.
A new status for Baringo would give it more international limelight and draw in more visitors.
It will also open up areas and features that were previously less explored for educational purposes and protection.
Once approved, Kenya will join Tanzania and Morocco in Africa as the only countries hosting a Unesco Global Geopark.
According to the Kenya National Commission for Unesco, Baringo could join 140 Unesco Global Geoparks across the world by next year.
Already, a technical team is preparing to submit a nomination dossier on the region's geo-sites to the UN by October.
In Baringo, several sites including Simot Falls, Lakes Baringo and Bogoria, Tugen Hills, Pakka Hills, Ruko Conservancy and Cheploch gorge have been mapped out.
Others include Releng hot springs, the Stone Frog in Bartabwa, Kipsaraman Museum and Nginyang' Fossils in Baringo North.
Also in the proposed geopark is Kipngochoch God's window, Moroptarambach Conservancy, Tenges quarry in Baringo Central and Lomechan Cave in Tiaty.
"We have already mapped out geo-sites and are currently working on information panels and branding of the geo-sites within the Geopark. Hopefully by October this year, a dossier will be submitted to Unesco who will send in international evaluators to the ground," said Dr Arero.
The UN team is then expected to submit its evaluation for endorsement during the General Conference of Unesco.
The Kenya National Commission for Unesco has been working with the National Museums of Kenya, Kerio Valley Development Authority and Baringo County government in a team bringing together experts from various fields, including geologists and archaeologists.
"Accessibility to some areas has been a challenge but once we are done with the mapping of these areas, then we can submit the dossier to Unesco. This will also be a model which we can use to expand to other sites with unique geological features," said Arero.
The designation of a geopark in Baringo is expected to be a boon for the region's tourist potential.
"It means injection of fresh ideas into Kenya's tourism diversification. It will also elevate the geosites to global limelight while improving livelihoods and opportunities for local communities who can tap into new opportunities," said William Kimosop, Baringo County chief warden.
More investments
A new status would also open up the region to billions of shillings in investments.
"This will spark great tourism potential in areas that were less explored in the region and will even open up sporting facilities, hotel industries and active tourism industry," said Kimosop.
Boosting conservation
A Unesco Global Geopark would mean a more elaborate environmental conservation and protection plan as teams would have to be put in place to ensure that all sites within the park do not lose their glory.
"Evaluation of the geoparks is done after every four years.The geoparks should have their own management body and the features should be used for sustainable development," said Arero.
"Whenever a site faces challenges, it is issued with a yellow card, meaning there is need for urgent correction. If the challenges persist and are not addressed, the geopark is issued with a red card," he said. A red card would mean another designation process which takes several years.