Moi varsity Sacco members fight for Sh650m property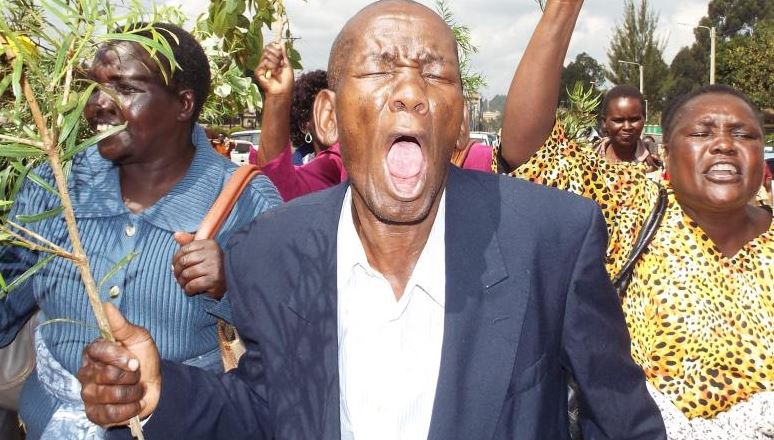 The Senate has raised the alarm over a notice for the auction of the Sh650 million Moi University Savings and Credit Society (Musco) towers.
Senators have now summoned Trade Cabinet Secretary Betty Maina to explain details of the notice.
On Thursday last week, five Musco members Jack Abok, David Kamau, Rose Koima, Michael Kangogo and Pamela Moraa filed a petition at the Senate claiming the auction was meant to defraud the 3,000 other Sacco members.
In the petition, they argued that the speedy de-registration of the Sacco was not procedural.
They further said the appointment of liquidators tasked with disposing the Sh650 million towers cast doubts on the intentions of the Sacco Societies Regulatory Authority (Sasra) and the Commissioner of Cooperatives.
"Given the non-procedural, unscrupulous and suspicious behaviour of Sasra, the Commissioner of Cooperatives and the Cabinet Secretary Ministry of Industry, Trade and Cooperatives, Senate should summon all the parties and grant them a hearing," reads the petition in part.
The petitioners also want the Senate to ensure the auctioning of the building is stopped.
They have argued that the property has been undervalued, claiming that it is being sold for Sh250 million yet it is worth over Sh650 million.
Senators Mutula Kilonzo Jnr (Makueni), Okong'o Omogeni (Nyamira), Aaron Cheruiyot (Kericho), Ledama ole Kina (Narok), Moses Wetang'ula (Bungoma), Ochillo Ayacko (Migori), and Farhiya Ali (nominated) want the Trade committee to investigate the matter and report to the House.
Mr Kilonzo Jnr emphasised that the sale of a Sacco property must be handled as a top priority to save poor members from exploitation.
"It is sad to hear of a situation where a property valued at Sh650 million belonging to poor 3,000 hardworking Kenyans could be auctioned for a meagre Sh250 million," said Kilonzo Jnr.
Mr Wetang'ula urged Ms Maina to direct the Cooperative Bank not to auction the property until the Senate rules on the matter.
The bank is in charge of Musco's liquidation process. Mr Cheruiyot said it was important for the Committee on Tourism, Trade and Industrialisation to deal with the issue in a way that other Saccos could be saved from greedy managers.
Mr Kina said the auction of the property must first be stopped before any other matter is addressed.
"The first thing is to stop the auction. This is because what is happening is quite suspicious. Most public buildings which are sold are mostly undervalued," said Ole Kina.
Senate Speaker Kenneth Lusaka directed Maina to urgently appear before the House.