Concerns raised over malnutrition in West Pokot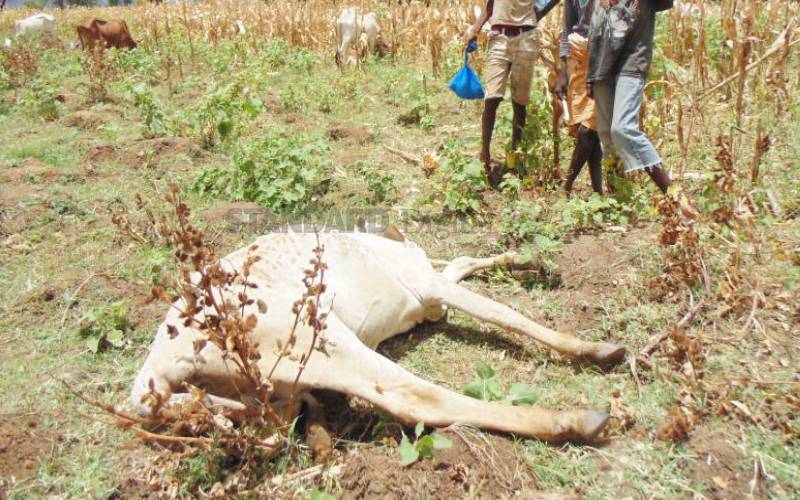 Malnutrition rates still stand at 45.9 per cent in West Pokot county and have been attributed to food insecurity.
The rates are above the national figures of 35 per cent.
The county administration has been urged to adopt a multisectoral approach and allocate more funds towards the efforts of reversing the trend.
Civil society organisations describe the situation as a crisis, saying steps should be taken to prevent deaths, especially among children.
According to the Demographic Health Report of 2014, the county is leading nationally in malnutrition cases due to poor feeding.
The organisations have presented a memorandum to the County Government to factor in allocations in its budgetary plans in the next Financial Year.
Speaking in Kapenguria during a stakeholders' meeting by Konrad-Adenauer-Stiftung Organisation, Kapenguria Theatre Group board chairperson Francis Soprin said the county should have a specific budget for programmes geared at reducing malnutrition challenges.
Soprin said the county governments should set funds aside for health, agriculture, education, water and sanitation to improve nutrition.
He said good nutrition is crucial for children aged below five.
The chairman urged the County Governments to ensure adequate health personnel monitor the situation and seek solutions.
He also pointed out that most mothers in the county do not exclusively breastfeed their children in the first six months, which has contributed to the deaths of many children aged below five.
Soprin told the county administration to allocate more funds to nutritional programmes, adding that many children have died.
He added: "We should step up programmes to address this challenge and ensure we promote good health."
Pokot Women Empowerment Organisation director Leah Chebitwey said malnutrition cases in the country are taking a lot of resources and NGOs alone cannot control the situation alone.