Forester digs in against dam plan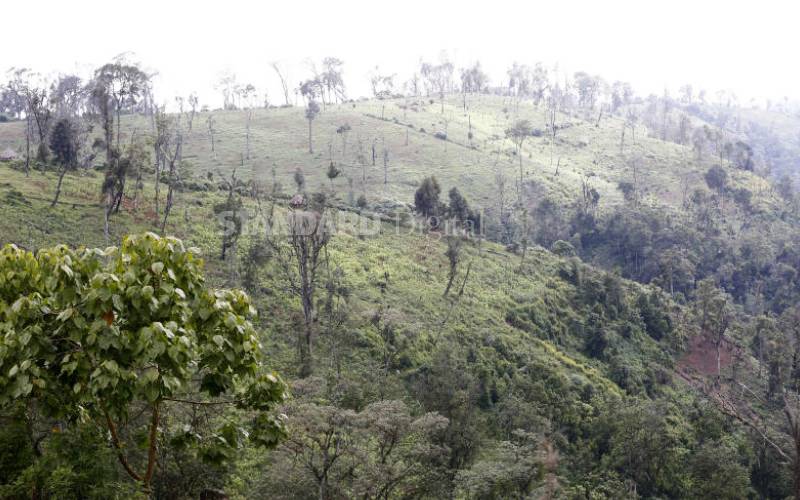 The construction of a Sh5 billion dam in the county now lies in jeopardy following differences between relevant government departments involved in the project.
The Kenya Forest Service (KFS) has objected to the construction of the Kahurura dam set to be built at Likii in Nanyuki, while the Water ministry, the National Environment Management Authority and Kenya Wildlife Service had okayed it.
KFS argues that if constructed, it would affect the ecosystem of Mt Kenya Forest.
The dam, which was set to be constructed starting early next year, was to serve the entire Nanyuki town and its environs.
The National Government, county government and other partners among them the World Bank were to finance the water reservoir. Once complete, it would have stored 4.9 million cubic metres of water.
The stalemate has prompted protests from leaders in the region.
Led by Laikipia Governor Ndiritu Muriithi, the leaders questioned how one government agency could object the construction of the project at the last minute.
Tender advertised
Mr Muriithi said the national government had already advertised the tender for the dam's construction.
"We are devastated by the move by the forestry department to refuse to have the mega dam constructed on its land at the last minute. All the processes to have work start were complete only for the department to halt it, arguing that it would affect the ecosystem of the Mt Kenya forest. Where were they when we were doing all this," posed the governor.
According to Muriithi, the project had the backing of leaders across the county.
"Even the president and his deputy have given this project the nod. It is meant to serve thousands of people living in Laikipia and neighbouring counties. We are shocked that they are now taking us back to the drawing board," he said.
The governor said currently, there are only two sources of water for the fast growing town of Nanyuki: River Likii and River Nanyuki, adding that the area needed another source.
"We do not have any other source of water in the entire region. This was our only alternative. We however will push for the dam's construction," he said.
According to the design, the dam was to be put up on some 100 acres.