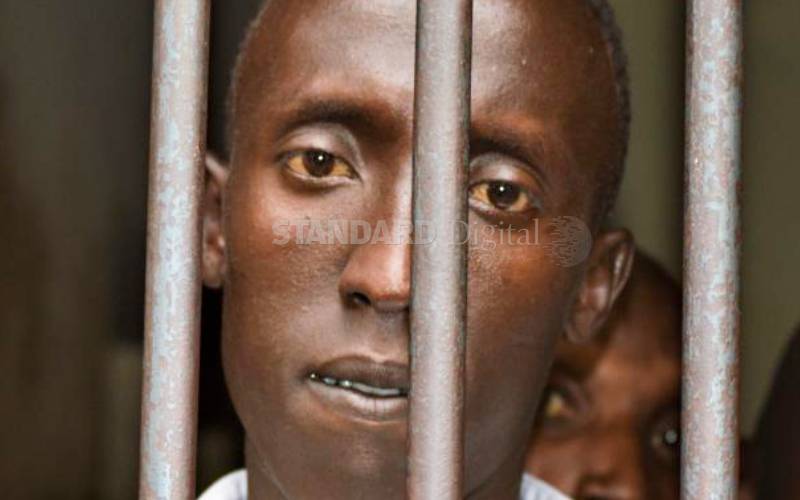 A man was yesterday sentenced to 10 years in jail after he pleaded guilty to killing his wife and son in Marakwet East, Elgeyo Marakwet County. Collins Biwott confessed to the murders before Justice Stephen Githinji of the High Court in Eldoret. He said his wife's behaviours had angered him, prompting him to kill her and the minor, who he acknowledged was innocent. Biwott told the court he butchered his wife and the minor after finding out that the boy, two, was not his biological son, something he claimed had haunted him for a long time. The accused, who was drunk at the time of the incident, engaged his wife in a heated argument over the boy before committing the offence on February 25, 2013 in Kipsaina village in Marakwet East Constituency.
SEE ALSO: Stadium contractor optimistic of beating deadline
On the fateful day, the accused returned home in the evening and found his wife going about her chores in the house. But when she noticed Biwott was unhappy with the boy, she rushed to the kitchen and emerged with an axe, with which he intended to hit her husband. The axe missed the target. In the process, Biwott snatched the axe and hit his wife on the head three times, killing her instantly. The accused then turned to the child and killed him using the same weapon, before going into hiding.