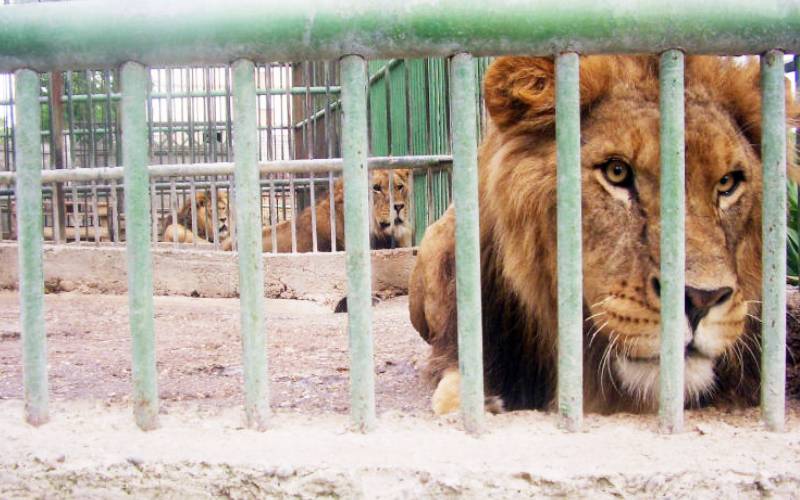 The body parts of a 40-year-old man believed to have been mauled by a lion were recovered in a bush at Twala in Rongai, Kajiado County on Monday.
The victim, identified as Simon Rono, had been missing for three days.
The man, who had been a casual labourer at an estate, was expected to report back to work on Sunday but did not.
His younger brother, Wilson Bett, 35, and friends said locals found his body parts in a bush.
Witnesses, including the victim's employer, said they spotted a lion devouring the remains and alerted police and the Kenya Wildlife Service officers (KWS).
Mr Bett said his brother had said he was on his way to buy some foodstuff at a shopping centre near Nairobi National Park on Friday evening.
He said he grew worried after Rono took too long and his calls went unanswered.
"I tried to reach him on phone but he was not responding to my calls. I even asked his friends and some neighbours who knew him, but none had any clue of his whereabouts," Bett said.
He said he suspected something was amiss, prompting him to inform the rest of the family members that his brother was missing.
Bett said two days of a search for his brother bore no fruit.
"I received a call from a friend on Monday morning informing me that my brother had been mauled by a lion and was no more. I rushed to the scene and found a crowd milling around a body, with only the head, legs and some limbs visible. I positively identified him," said Bett.
Philip Kulankash, a resident, said the lion had strayed from the neighbouring Nairobi National Park and they had spotted it several times and reported to KWS.