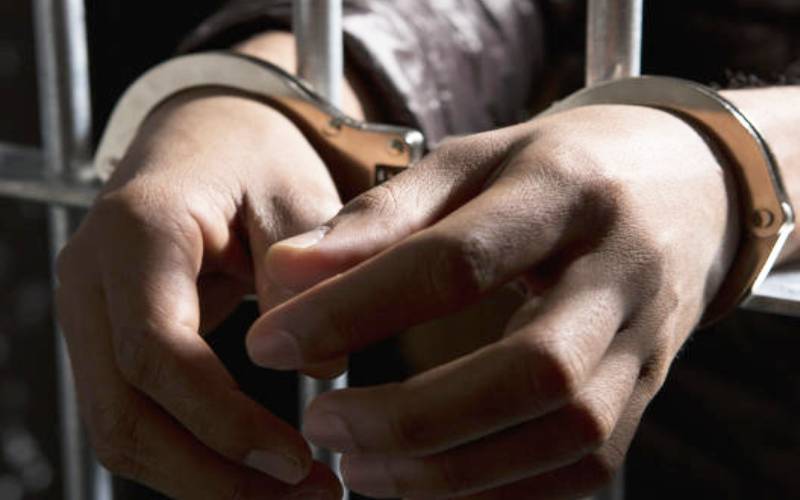 A suspect in police custody escaped with the Occurrence Book (OB) and handcuffs, stalling operations at a police post in Elgeyo Marakwet County.
The suspect, who police have described as a middle-aged man, escaped from Kimwarer patrol base in Keiyo South constituency early Saturday.
It is unclear why the suspect disappeared with an OB, which is critical in recording all occurrences in police stations and posts.
Keiyo South sub-county police commander Charles Laboso said the suspect is among three people being sought by the police in connection with the theft of Kenya Power electric materials in Kimwarer near the now-defunct Kenya Fluorspar Mining Company.
The other two suspects escaped and the missing suspect was the only one who had been apprehended.
Laboso said the suspect was arrested on Friday evening and was being held temporarily at the patrol base.
He was awaiting transfer to Kaptagat Police station, more than 20km away, where he would be in police custody through the weekend waiting to be arraigned in court.
Laboso said the suspect had been confined to a temporary police cell since the patrol base does not have proper police cells.
The police commander said the officer who was manning the patrol base at the time of the escape had left briefly.
"Our officers could not take the suspect to Kaptagat police station where we have police cells and more officers because the roads in the area are impassable due to the ongoing rains," said Laboso.
He said a contingent of police officers have been deployed to track down and re-arrest the suspect.
Laboso added that the police officer on duty at the time of the escape is helping with the investigations.
"We are certain the suspect will be re-arrested soon because we have his details."