MCAs want e-register to tame staff absenteeism, laxity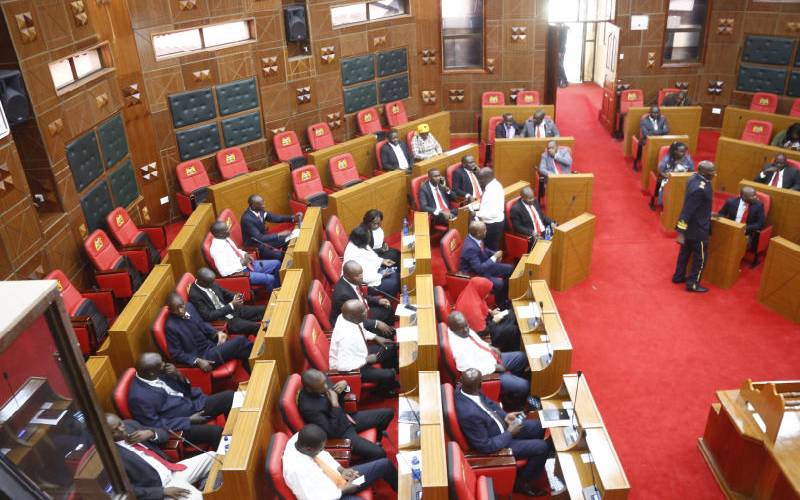 Members of the Nakuru county assembly now want the executive to procure an electronic employee management system in all departments to tame laxity and absenteeism.
In a report tabled before the assembly by committee on ICT and e-government, led by Njoro MCA Zachariah Kahiro, the ward representatives said the system would improve efficiency.
"We have a bloated workforce but the output is very low. As a committee, we recommend that the county government procures the system and registers all its employees to curb absenteeism," the report reads in part.
The committee last month visited Laikipia County for a benchmarking tour on the biometric system.
The system allows workers to record their daily tasks thus contributing to effective performance evaluation across all departments.
The committee further observed that the system would help weed out ghost workers who may be illegally-drawing salaries and wages.
"A huge percentage of our budget is currently being spent on paying salaries and wages. Though the county did an audit on its workforce recently, we need this system to weed out ghost workers who may have infiltrated the system later," said Mr Kahiro.
Health Committee chairperson Njuguna Mwaura of Elburgon Ward said the system would greatly-impact on public health facilities.
He said health workers have been on the spot over the years for skipping duty to go and work in private facilities.
"If there is a department that needs close monitoring, it is the health sector. There has been laxity, late reporting to work and absenteeism as patients queue for hours waiting for them," said Njuguna.
Nominated MCA Alice Kering' said the system would allow the county government assess each employee on their performance and provide a basis for promotions. "Each employee especially those handling revenue should be given targets," said Ms Kering.