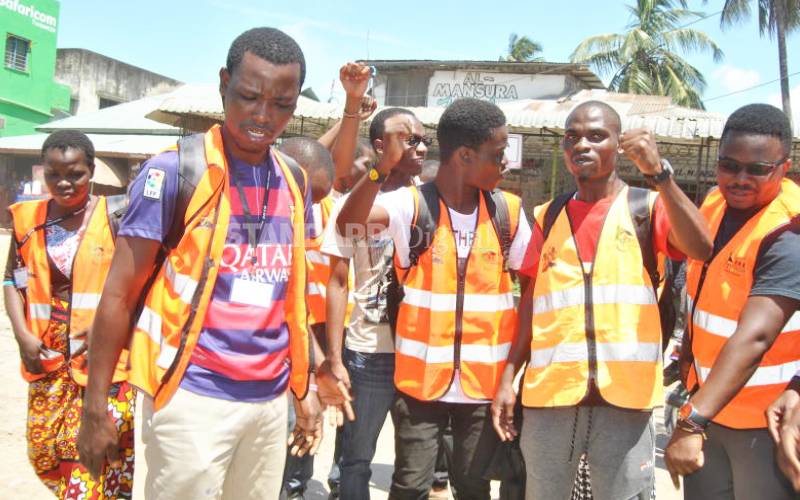 Rift Valley has emerged as the area with the highest population growth rates, with several counties growing above the national average.
This is according to results of the 2019 Population and Housing Census released at State House in Nairobi yesterday.
The average household in the largely rural Turkana is 5.6 and West Pokot 5.3.
National average
The highest household average is in Turkana East at 7.7. That family size in the constituency is more than double the national average of 3.9.
Other average household include Narok (4.8), Samburu (4.7), Baringo (4.7) and Bomet (4.7) that complete the list of counties in the Rift with the biggest families.
Counties like Uasin Gishu (3.8) and Kajiado (3.5) have among the smallest households in the region.
Nakuru has maintained its spot as the third most populous county after Nairobi and Kiambu.
Nakuru's population stands at 2.1 million against Nairobi at 4.3 million and Kiambu at 2.4 million.
It, however, has among the lowest population growth rates with the average household consisting of just 3.5 people.
Naivasha in Nakuru has the smallest household size in the entire region of only three, suggesting that the average parents have only one child.
Uasin Gishu, Kajiado and Narok each have over 1.1 million people, placing them on the list of most populous counties.
Evenly split
In Nakuru the population is evenly split at just over 1 million for both men and women while in Laikipia the number of men stands at 259,440 compared to 259,102 for women.
Other counties like Elgeyo Marakwet have 227,317 for men and 227,151 for women.
The number of men in Narok stands at 579,042 compared to that of women which 578,805.
Nakuru and Kajiado also feature on the list of counties with the biggest numbers of intersex people at 95 and 38 respectively.
It is the first time that data of intersex people has been collected.