Man tells police boss to find his daughter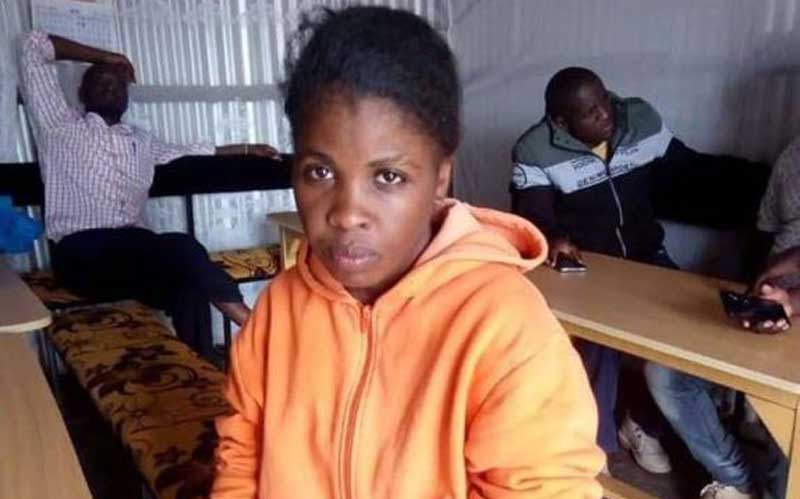 The family of a woman who went missing from a police station in Nakuru County on September 25 has petitioned the National Police Service for a report on her disappearance.
In a letter dated October 31 and addressed to Deputy Inspector General of Police Edward Mbugua, the relatives are demanding that police produce 21-year-old Naomi Wambui.
The family claims there has been no clear communication from Kaptembwo Police Station, where Ms Wambui was last seen in the company of a police officer.
Wambui's father, Ng'ang'a Mwangi, said their efforts to get a proper explanation on what transpired at the station have been unsuccessful.
Reported missing
"This letter is therefore to demand that the matter be investigated and officers at Kaptembwo Police Station be asked to explain what happened to my daughter and ordered to immediately produce or disclose her whereabouts," the letter reads.
Wambui disappeared from their home in Kahawa Wendani, Nairobi, on September 10.
Her father reported the matter at the Kahawa Sukari Police Station, which was recorded under Occurrence Book (OB) number 13/10/9/2019.
On September 25, Wambui was seen at the Kaptembwo Police Station's canteen in the company of an officer. She had been booked at the station under OB number 14/25/9/2019.
Mr Mwangi said he travelled to the station to pick her up but was informed that she had been transferred to the Gilgil Police Station 'for further investigation'.
But officers at Gilgil Police Station denied any knowledge of the matter. The family learnt that an officer from Kaptembwo had escorted Wambui to the Gilgil matatu stage in Nakuru town.
No clue
"During the search for my daughter, we received information and saw pictures of her at Kaptembwo. But officers claimed to have taken her to the matatu terminus. It is shocking how they would do this despite her having mental issues," said Mwangi.
A report on her disappearance had been made at the police headquarters.
The case was further reported at the Kamkunji, Ruiru and Githurai Kimbo police stations via OB numbers 65/27/9/2019, 26/25/9/2019 and 17/10/9/2019, respectively.
Nakuru Town West police commander Patrick Olonyi siad yesterday they had no clue of Wambui's current location.
"We do not have any new information about the woman. Investigations to establish her whereabouts are ongoing," Mr Olonyi said.
According to initial police reports, Wambui had gone to the station to seek financial help. She allegedly said she did not have fare to travel to her rural home in Gilgil.
After being questioned, one officer escorted her to Nakuru town and paid for a seat in a Gilgil-bound matatu.