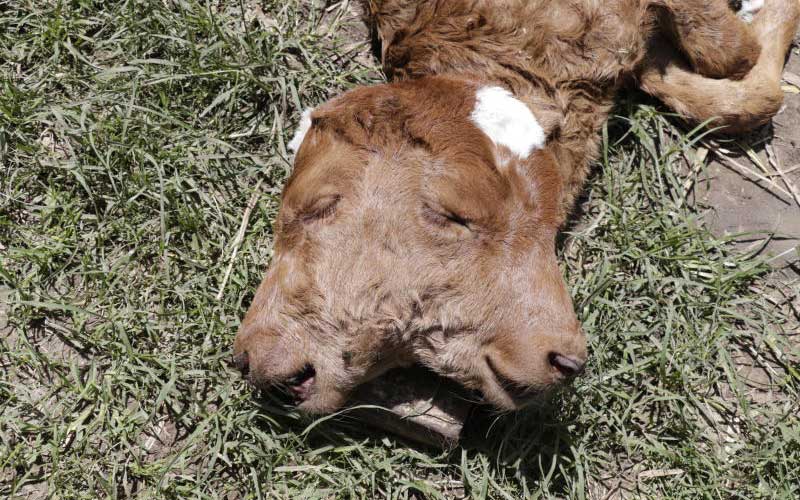 Residents of Late village in Njoro woke up to intriguing news of a cow that gave birth to a calf with two heads attached to a body. James Maina said he was concerned after his cow took longer than usual to give birth forcing him to call for assistance from his neighbours. "I was expecting the cow to deliver in ten days but on Friday morning it started showing restlessness. In the evening it burst its water but there was no sign of a calf. It was its first time delivery," said Maina. John Njuguna, an elder who is also a long-time dairy farmer checked on the cow and informed Maina this would not be a normal delivery.
SEE ALSO: Balala revokes blogger's appointment after social media protests
"The calf didn't present itself normally. I couldn't feel its legs but there were two heads. We had to call a veterinary officer for assistance," said Njuguna. It took the veterinary officer an hour late in the night to assist the cow give birth. "I expected that the cow would deliver a normal calf. I was shocked to see the calf had abnormalities. It had two heads attached on one neck," said Maina. The calf had two heads with one ear on each. It also had two mouths and four eyes which shocked the residents. The legs and the rest of the body were normal. Maina's wife Rose expressed her joy that the mother cow survived and looked healthy even after the incident.
SEE ALSO: Pauline Njoroge Tourism board job revoked
"It is sad that the female calf which would have given birth to many other cows died minutes after birth. It couldn't stand and was weak. It is a great loss but am glad its mother survived. It matters to us more than the calf. However, am worried about future deliveries should this continue happening," said Mrs Maina. News about the calf spread fast through the village with the residents urging the family not to dispose off the calf before viewing it. Dozens of residents trooped to the home to get a glimpse of the rare mutant with many questions in their mind.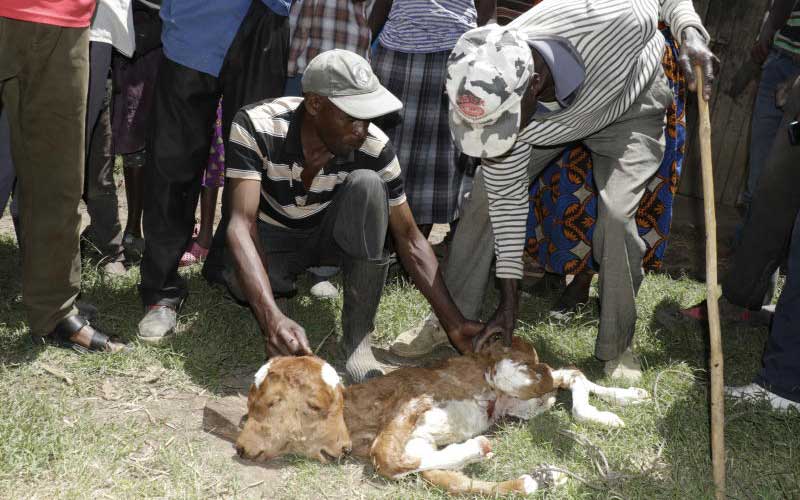 Miriam Wanjiku, an octogenarian said that in her entire life she was yet to encounter such an incident. "I have only been seeing this on the press happening in other areas. We can't tell the reason why such occurrences happen," said Wanjiku.
SEE ALSO: Exposure to good golf role models is a sure way to win
In July another cow from a farm in Rongai gave birth to a calf with seven legs. A veterinary officer had earlier on informed the owner the cow would deliver twins only for it to deliver a deformed calf that died shortly after. Nakuru County Director for Veterinary Services Dr Githui Kaba has however assured the farmer that chances of this recurring were very slim adding that such calves do not survive for long. "Most calves born with such complications die within hours or at most live for three days. It is almost impossible for such births to recur from the same cow. The abnormalities are not genetic but happen during the development of the foetus," said Dr Githui.