Families affected by floods receive relief food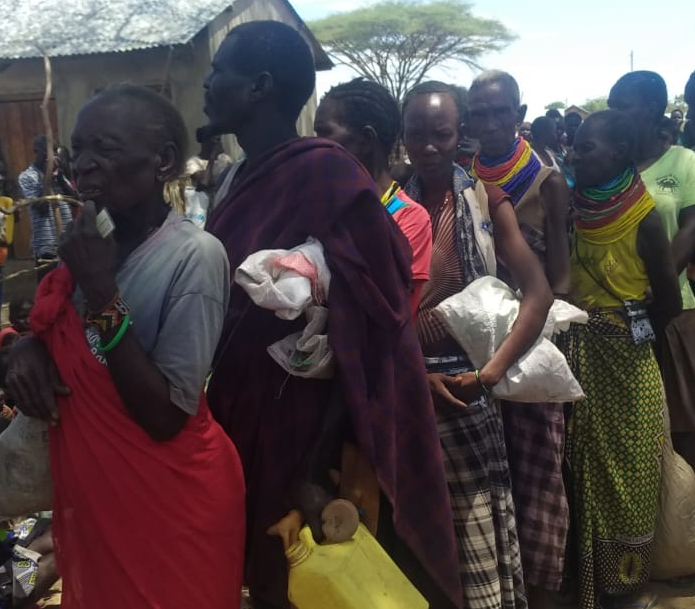 The county government and humanitarian organisations among them Kenya Red Cross society and Sapcone on Monday started the distribution of food supplies to families affected by floods.
200 households at Nakwamekwi village received 10kg of maize and an equal amount of beans.
Deputy county secretary Robert Loyelei urged people living in low areas to relocate to higher grounds.
However, residents complained that they are yet to be shown areas to relocate to.
"Where are we supposed to go," posed Mary Akiru.
Loyelei said the County Government will provide the flood-affected households and public schools with foodstuff and non-food items.
The flooding occurred after River Turkwel burst its banks and swept away villages, livestock and flooded the town causing property loss.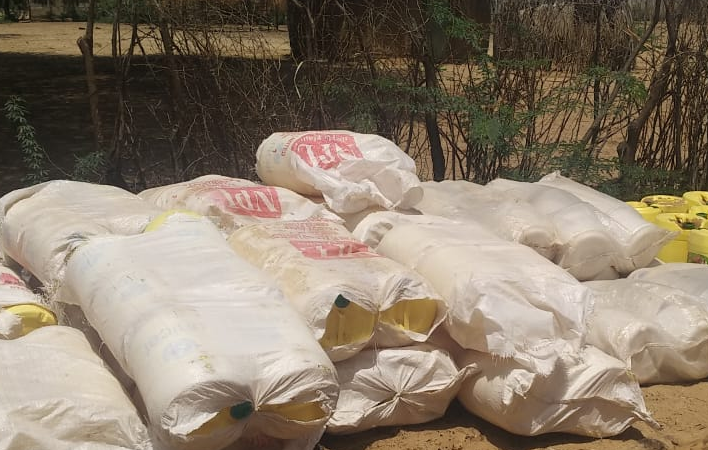 The floods also affected both the water and power supply.
Loyelei, who is also the chair of the emergency response committee, said that the county government and various partners were ready to implement their plans to assist those affected by the disaster.
"We will be targeting 400 households with two months of food rations of maize, beans and cooking oil. The county government will be supplying food and our partners will also assist with foodstuff and non-food items," he said.
He added that the County Government will also be providing water with boozers to the most affected areas until the water supply to the town and its environs is restored.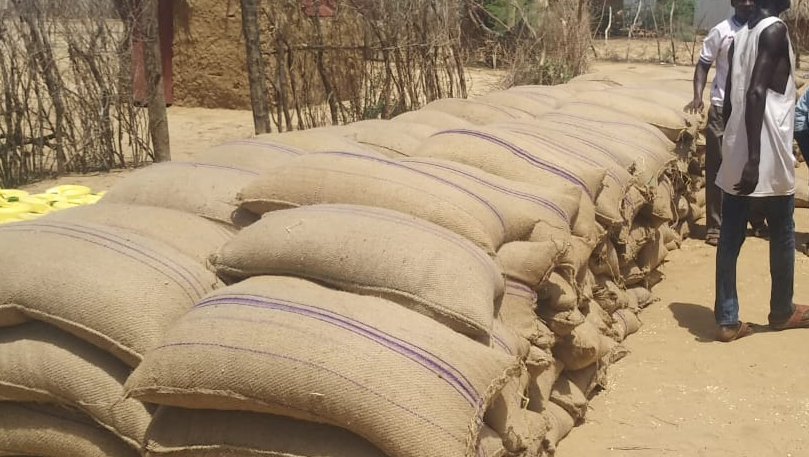 A team from the county and the Diocese of Lodwar has been constituted to resolve the water supply problem by repairing the boreholes.
While appealing for more assistance from partners, Kenya Red Cross and Unicef have already donated 400 family kits (household utensils and beddings), 1500 water jerry cans, 200 buckets, 30 cartons of bar soap and 45 litres of Chlorine.
Diocese of Lodwar has donated 30 bags of maize, 20 of beans, five 20-litre jerry cans of cooking oil and three bales of clothes.
World Vision has also provided 100 family kits, 160 cartons of bar soap.