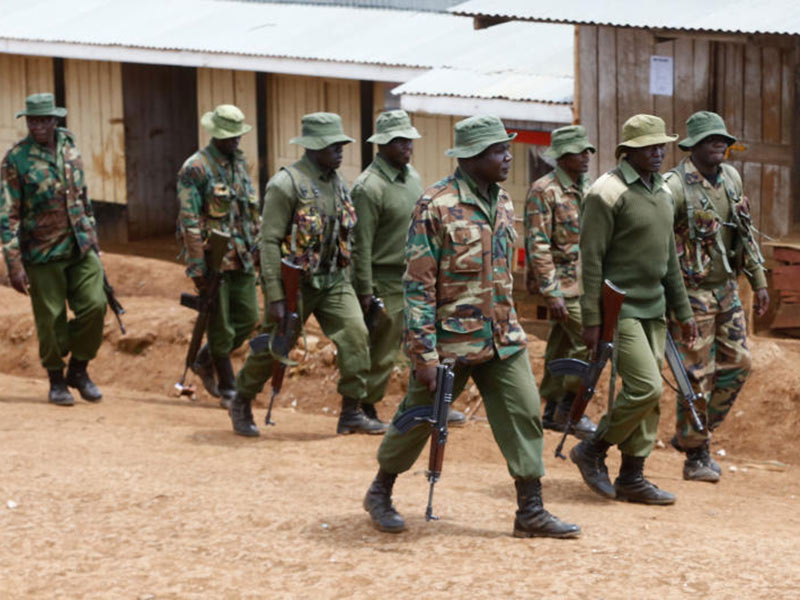 Security has been beefed up at the disputed land within Maasai Mau forest following information that some residents are planning to resist the looming evictions.
This comes after the government announced that some 2,200 families targeted for eviction from the 17,101 acres disputed forest land had moved out voluntarily.
The State had issued them with a 60-day notice to vacate the forest land or face forceful eviction. 30 days have elapsed since the ultimatum was issued by Rift Valley Regional Commissioner George Natembeya.
Acting Narok County Commissioner Mutuku Mwenga said security officers are on standby in case security threats emerge.
"We have received intelligence information that some people were planning to resist the evictions. None should be cheated by anyone that they can resist eviction. I'm happy that already people are moving out at their own free will," Mr Mwenga told Journalists.
Read More
Government sources told the Standard in confidence that some local youth had begun arming themselves with weapons such as bows, arrows and machetes.
The reports, however, jolted the security team to react by deploying more police officers.
"Our undercover investigations have found that some men after removing their belongings have now gone back on a mission to counter the planned operation," an intelligence source told The Standard on condition of anonymity.
The county security agencies seem not to be taking any chances after scores of KFS officers were attacked with arrows by the enraged locals in the first phase of the eviction September last year.
He has however warned that anyone found in the area after the elapse of the window period will face the full force of the law.
Some of the locals who spoke to The Standard denied claims that they were arming themselves and instead accused police of harassment.
John Lang'at a resident of Sierra Leone alleged that some officers were forcing them out despite the window period being in place.
"We are law-abiding Kenyans. We respect the 60-day notice but we are surprised that some officers are beating us up telling us to leave," said Lang'at.
Mr Lang'at added that most of them still have crops in the farm and anytime they try to go and harvest them they are turned away.
The area county commissioner had earlier clarified that residents will not be barred from checking on their food crops.
"We understand the importance of food security and any of the evictees who wants to harvest should notify chiefs for security to be provided," said Mr Mwenga.
The phase two evictions are targeting over 10,000 people with Environment CS Keriako Tobiko ruling out any compensation for the affected.