Rights group mounts campaign for indigenous people to remain in Mau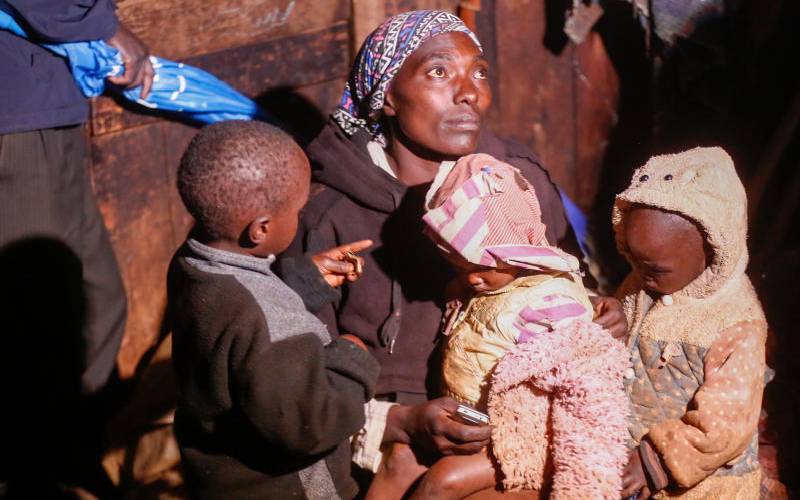 Indigenous communities that have been living in the Mau Forest should not be evicted, the Kenya National Commission on Human Rights (KNCHR) has said.
Speaking in Nairobi during the Indigenous Women Regional Conference yesterday, KNCHR commissioner George Morara said it was necessary to evict only communities that migrated and settled in the forest.
Should remain
"The Ogiek should remain in the Mau Forest while dominant communities are removed and resettled," said Mr Morara.
"The deforestation has been caused over the years by transmigration, where people who were not traditional habitats of the forest found their way there."
The KNCHR commissioner also warned politicians against politicising the Mau evictions.
KNCHR is part of a Government task-force discussing solutions to the Mau eviction row.
Morara said the Ogiek needed access to the Mau Forest in line with the African Commission ruling that gave them a right to the forestland.
"I saw the devastating impact the non-indigenous people had made to the forest when I went there. The indigenous people are not capable of that damage," Morara said.
"In 2013, the forest had been eaten up. It is not the Ogiek who destroyed it. The Ogiek have been here for centuries without causing any damage."
Morara averred that according to KNCHR principles, the Mau evictions ought to be guided by the United Nations laws on evictions, as well as other Kenyan laws.
Kenyan law
He gave an example of the 2010 Constitution, saying it recognises marginalised communities.
According to KNCHR, individuals from indigenous communities such as the Ogiek, particularly women, are socially excluded since they are minorities, which leads them to fall into poverty.
Jane Meriwas, the Director of the Samburu Women Trust, who convened the conference, said the forum was important since it gave women from indigenous communities the chance to speak with a unified voice and develop their agenda.