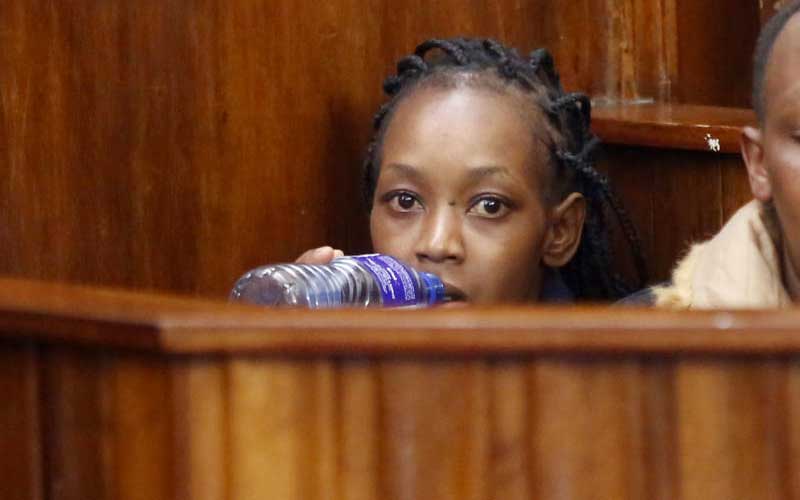 A 23-year-old butcher accused of killing her student boyfriend has been denied bail after the court ruled she is a flight risk. Justice Joel Ngugi indicated that the prosecution had proved that Patricia Mwololo may abscond court if she is released on bail. "…bail is denied, however, the case will be listed for hearing on a priority basis on account of this denial of bail. The accused person shall continue to be held in custody during the pendency of the case or until the court reconsider this bail decision," ruled Ngugi. Mwololo is accused of killing David Onchere, a fifth-year student at Egerton University, on the night of July 7 and 8, 2019 at Ngondu Egerton Trading Centre.
SEE ALSO: Five charged with murder of six bouncers freed
She denied the charges on August 9. State Counsel Amos Chigiti had requested the court to deny her bail since she had fled after allegedly committing the offence. Mwololo was arrested on July 23 in Kibra by officers from Directorate of Criminal Investigation. Her counsel, however, denied that she was at a hide-out. She said that Mwololo had attempted to commit suicide immediately after the incident and that her parents took her to Kibra for care and protection. The judge questioned the sentiments that the accused was receiving care and protection from her parents, noting, that the parents would have informed the authority.
SEE ALSO: Akombe: Chiloba warned me over testifying in Msando death probe