Conservancies pull down fences in the Mara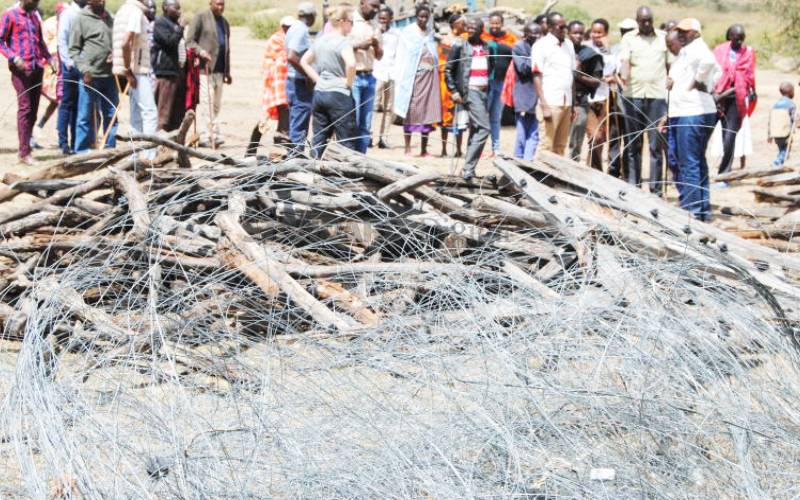 It is a major win for wildlife conservation in the Masai Mara after conservancies started removing fences that have been blocking free movement of wild animals across the vast game reserve.
This comes after the Ministry of Tourism approved and gazetted conservation management plans of five conservancies in Narok.
The first conservancy to implement the plan was the 64,000-acre Pardamat wildlife conservancy, which freed almost 2,000 acres of land thus making it habitable for humans, wildlife and livestock.
"Over the years, fencing has been a challenge to conservation. It has taken us many years to convince pastoralists that they can reap more benefits from wildlife than from livestock fattening. We are happy that majority of them have now agreed to remove the fences," said Pardamat manager Jackson Taki.
Taki said the livestock keepers had opted to fence off the conservancy to facilitate rotational grazing as a way of tackling drought, but in the process had obstructed wildlife from moving freely around their areas of habitation.
The gazette notices published by Tourism Cabinet Secretary Najib Balala between August 13 and 15 come at a time when environmental conservation is threatened by rampant human activities such as land fragmentation.
Wildlife corridors are important for maintaining the viability of isolated animal populations. They also help to balance conservation and human development needs in increasingly changing landscapes.