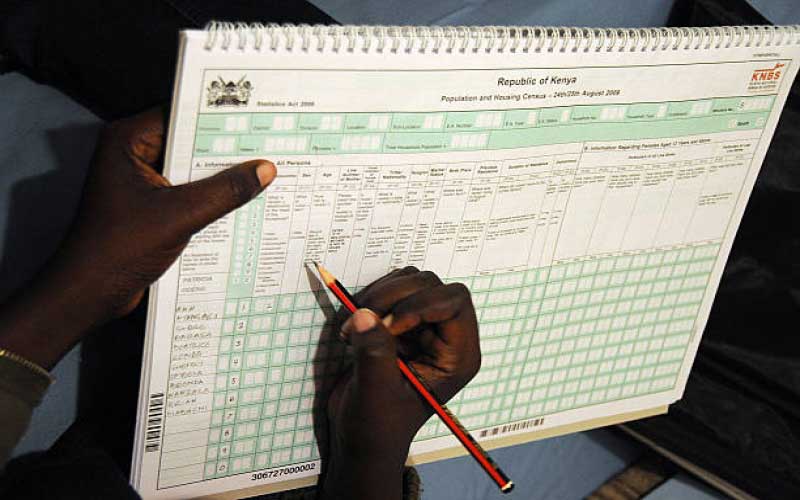 Residents of Talai Location in Elgeyo Marakwet County have threatened to boycott the forthcoming national population census, claiming some villages have been moved to neighbouring locations.
Residents yesterday handed over a protest letter to Tot Assistant County Commissioner and warned that they will boycott the exercise if the decision is not reversed.
They claimed some powerful forces were plotting to do away with locations.
Officials of Kaptalai Professionals Association led by vice chairman Julius Chesawach and organising secretary William Kabatora urged the State to resolve some contentious issues raised to enable residents participate in the national exercise set for 24 to 31 this month.
Former Endo Ward councilor Chadwick Chelumale lamented that more than 100 people of Talai would be counted under in neighbouring Koibirir instead of the Talai.
"We have told the relevant authorities in writing, from Tot Assistant County Commissioner to Elgeyo Marakwet County Commissioner that people of Talai will not participate in the exercise unless issues of mapping are sorted out," said Mr Chelumale.
Wrongly mapped
Mr Chelumale said enumeration areas have been merged wrongly yet they have enough population citing Tilatil, Kimoi, Musitwa, Kiptabus and Sarachan enumeration areas as some of those that have been affected by the recent mapping exercise.
"More than 100 households of Talai have been wrongly mapped out as in the case of Barberi and Kimoi enumeration areas which have since been transferred to Koibirir Location under unclear circumstances. We are not going to allow this to happen under our watch. Our future is being threatened," said Mr Chelumale.
Mr Chesawach said the past conflict on administrative boundaries had seen the residents of Talai Location deprived of government services and development.
He said Kaptalai community would resist any attempts to have them counted on sides of Koibirir and Endo Locations.
Meanwhile, the professionals have asked communities living along the valley to take advantage of the current peace being enjoyed in the area to engage in farming among other development activities.
Mr Jackson Longelech, chairman of the Kaptalai Professionals Association urged communities living along the valley to embrace peace and engage in agriculture.