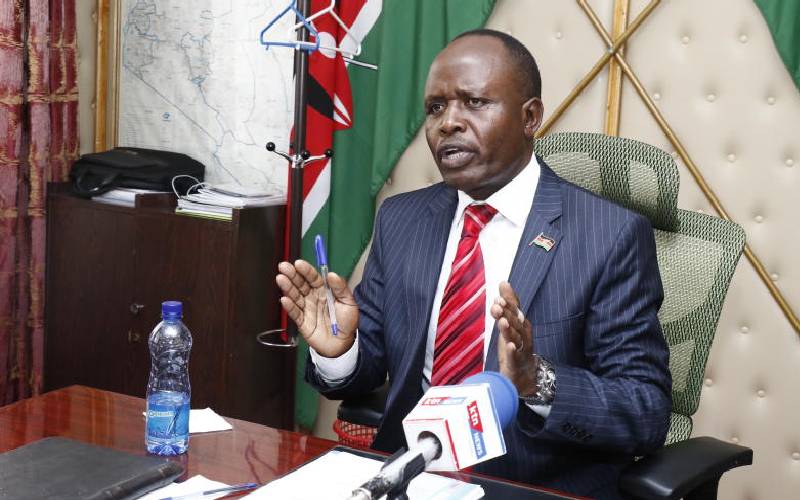 Private ranchers have decried the increased number of herders who are invading and destroying their property.
The herders believed to be from neighbouring counties have driven hundreds of livestock into the ranches in search of pasture and water.
Lucy Jennings, who runs Jennings Ranch, is among the affected owners.
On Sunday morning, Ms Jennings said she recovered nearly 200 head of cattle grazing on her farm.
The incident was reported at the Rumuruti Police Station and recorded under Occurrence Book (OB) No. 07/28/7/2019.
"I hear news about an ongoing operation to flush out illegal herders, but unfortunately they are destroying property on my farm at night," said Jennings.
She said the incident happened three weeks after finding 380 cattle on the farm. The matter was reported and recorded under OB No. 06/06/07/2019.
Jennings said herders began trooping to her ranch two months ago, adding that they hid in the nearby Marura swamp and other neighbouring areas.
"It is sad that every day I lose property to illegal grazers who scare my life. I have reported to the authorities but no action has been taken," she said.
Illegal firearms
The ranch owner also claimed that the illegal herders were armed. In April, suspected herders shot and killed Jennings' chief security officer Samuel Lokurchan.
Laikipia Farmers Association chair Martin Evans, who also owns Ol-Maisor ranch, asked the Government to recover all illegal firearms to guarantee ranchers' safety.
"Though there are no major attacks reported, we need illegal herders to be disarmed for the safety of farmers and ranch owners," said Mr Martin.
According to police records, the ranches most affected by the insecurity include Jennings Farm in Rumuriti, Mugie, Laikipia Nature and Conservancy, Suiyan, Ol Moran, Sosian, Survey and Mukogondo.
Last month, the Government deployed General Service Unit, Anti-Stock Theft Unit and Regular police to flush out herders who had invaded private conservancies and ranches.
Rift Valley Regional Coordinator George Natembeya yesterday said he was happy with the outcome of the operation. "You cannot completely remove herders from ranches as they can sneak in once in a while. But I am satisfied with the effort my team on the ground has put in this matter."
The administrator accused private ranchers of frustrating security initiatives put in place to restore order. He also blamed politicians in the region for holding talks with ranch owners to allow herders graze their livestock during dry spells. This, he said, is what led to the loss of property.
"It is unfortunate that ranchers negotiate with herders and only come to us when things get out of hand. Those who cooperate have had their security restored," he said.
Mr Natembeya said the Government would continues with forceful disarmament after some residents obeyed an order to surrender their firearms while other snubbed the directive.