Former MP surrenders four guns, 108 rounds of ammunition after Matiang'I directive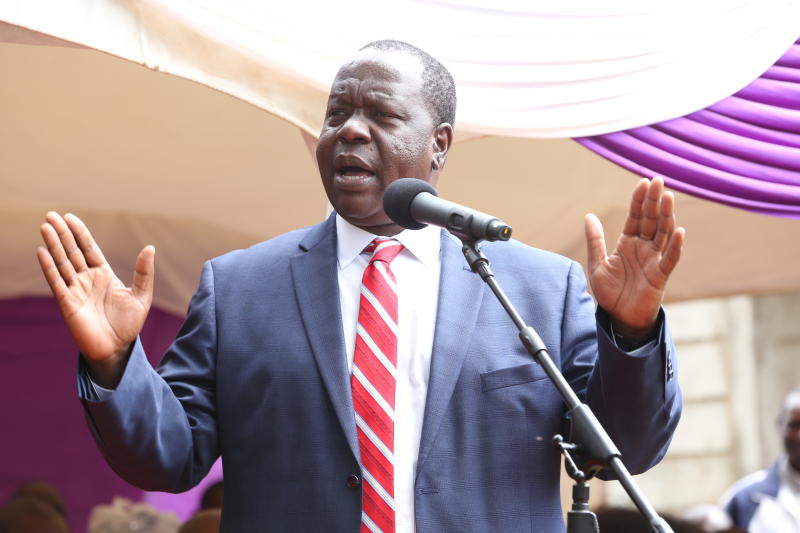 Former Samburu East MP Job Moika Lalampaa has surrendered four firearms following a directive by Interior Cabinet Secretary Fred Matiang'i.
The unlicensed firearms and 108 rounds of ammunition were surrendered at Samburu East Police station.
On Friday last week, Matiang'i issued a 21-day ultimatum to all illegal firearm holders to surrender the weapons at a police station nearest to them or risk being declared dangerous criminals.
Samburu County Police Commander Karanja Muiruri said Lalampaa did not undergo the vetting process launched across the county in February.
The police went to pick the firearms at Lalampaa's residence, after receiving a report from his wife, Catherine.
"Lalampaa's wife reported to the police that they had firearms that had not been vetted. We went to their home and collected them," Muiruri said.
The firearms, including a revolver and three shotguns and the rounds of ammunition were handed over to ballistic unit for examination.
Lalampaa has held the civilian firearms for the past 46 years.
"The guns were handed over to ballistic unit as per the law to establish how they have been used," Muiruri said.
At least 58 illegal guns have been confiscated during the vetting process.