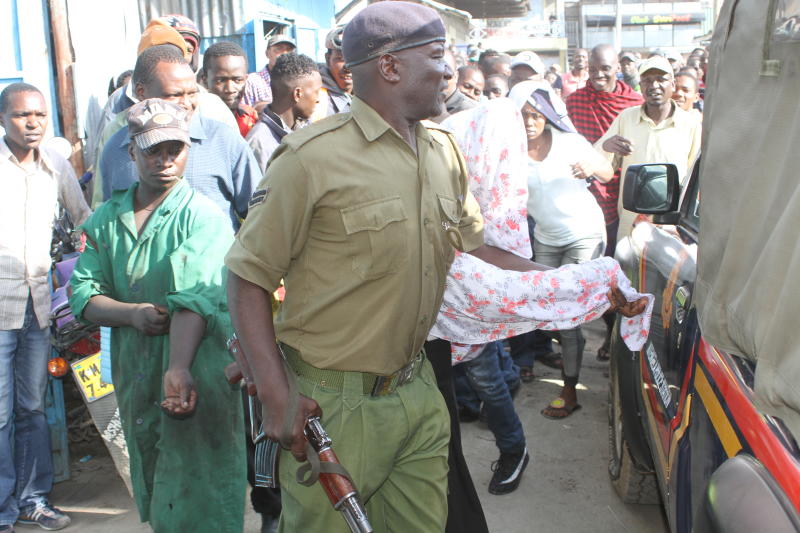 Police in Kitengela are holding a middle aged man who was allegedly caught red handed with a secondary school student.
Drama ensued at the town after word went round that the man was allegedly seen entering the lodging with the student clad in full school uniform.
Police officers from the nearby Kitengela Police Station stormed the premises and found the two in action.
They were then ordered to dress up as onlookers gathered outside the premises.
The officers had a hectic time controlling the huge crowd that was gathering outside. At some point, they were forced to blind fold the two love birds with bed sheets into a waiting police car, before driving them to the station.
While queried by The Standard, 23-year-old Patrick Kamau, said he has been in love with the girl for two years.
''I have been having an affair with this girl for two years now, but all I know is that she is over 18 years," said Kamau.
The girl (name withheld) admitted to the affair, but contradicted Kamau's statement that she was over 18.
''This is my boyfriend we just came here to have fun," she said.
When the police inquured about her age, the student said she would be turning 17 next week.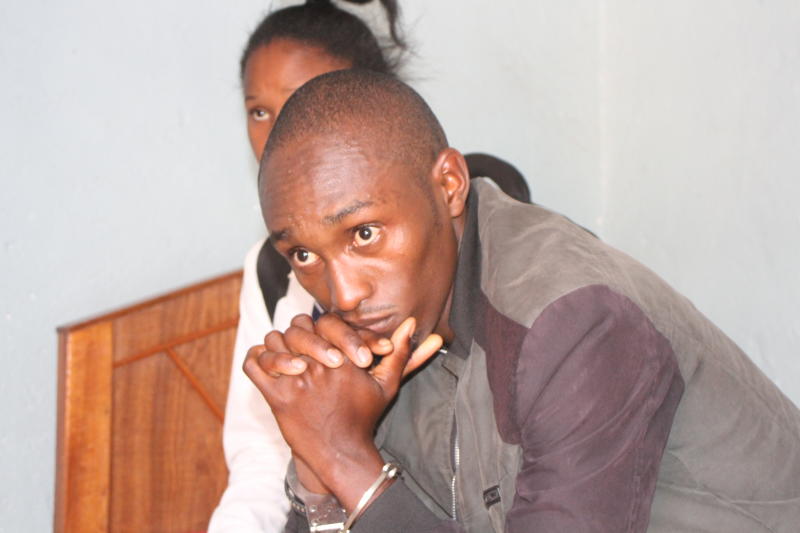 Residents condemned the act and appealed to authorities to act on that particular incident.
''We are grateful to police who have acted very fast, however we want to see justice prevail. This girl is a minor,'' said Lukas ole Parshina, a resident.
A police officer who sought anonymity said they acted on a tip off from an informer who had followed the couple from the bus stage.
''We are determined to end these illicit love affairs in this town. This is not the first case,'' said the officer.