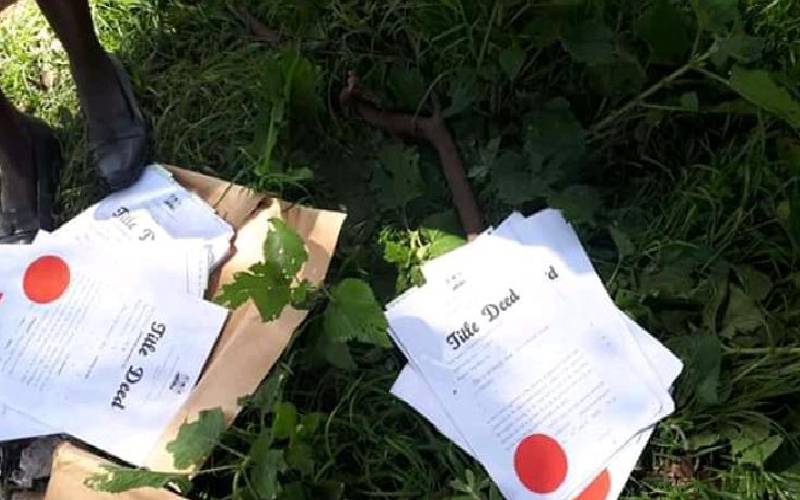 The Lands ministry is working with the county to issue 40,000 title deeds in two months.
This follows a meeting between Governor Ndiritu Muriithi and Lands CS Farida Karoney, who also announced measures to enhance service delivery.
The county administration met with officials of land buying companies to discuss how to fast-track issuance of title deeds to their members.
"This is an issue that has been disturbing residents for a long time and we have to end it," said Muriithi.
He said the county had engaged up to 60 surveyors to facilitate the process and would establish a digitised land registry in Rumuruti by February next year.
Elsewhere, protracted court cases have been cited as a major hindrance to fast-tracking issuance of title deeds in Narok County.
According to county land adjudication officer Amos Musyoka, some of the cases have been in court for over 40 years.