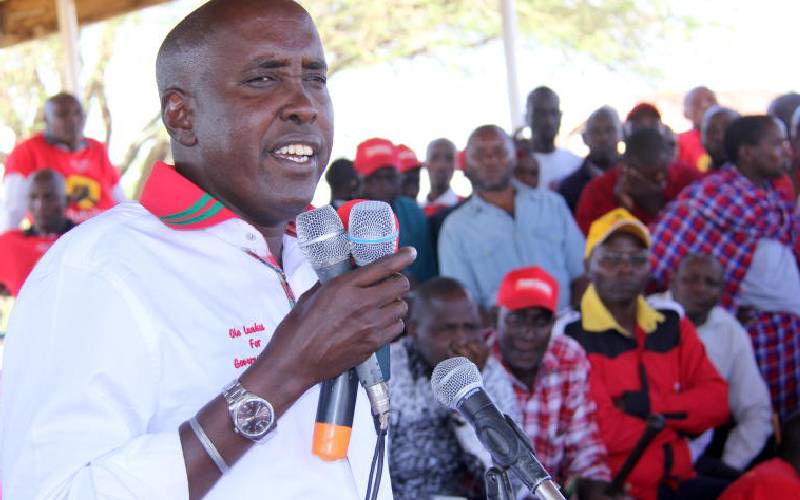 The county government of Kajiado has endorsed a plan by a Maasai clan to share a piece of land measuring 2,800 acres among themselves.
Governor Joseph Ole Lenku (pictured) agreed with the Keekonyokie community in Ewuaso Inkidong Ward that the prime land in Kibiku was profitable if the 5,000 community members acquired individual titles.
The land which is a few kilometres from the rapidly growing Ngong' town has been earmarked for demarcation.
The demarcation is set to bring to an end an age old battle for the prime parcel which saw some community leaders acquire different ownership titles for it.
Read More
Governor Lenku asserted that the sub division process should start after reconciliation of communities that were battling for the land.
One community is led by local elder Moses Parantai while another pledges its allegiance to Moses Kusero.
"The two groups must be merged and a fresh list of bonafide members done. We cannot go into this process with the divisions," he said.
The governor put on notice a cartel of land grabbers that has been salivating for the land.
"I know a cabal of brokers partnering with a few community leaders are planning to allocate themselves big chunks of the land," said Lenku in the land meeting.
A battery of leaders from the Keekonyokie community attended the emotive meeting led by area MP George Sunkuyia.
Others were Senator Phillip Mpaayei, Women Representative Janet Teyia, former MP Moses Ole Sakuda and local MCAs Moses Saoyo and Justus Ngossor.