Court withholds ruling as mum, daughter fight for kids' custody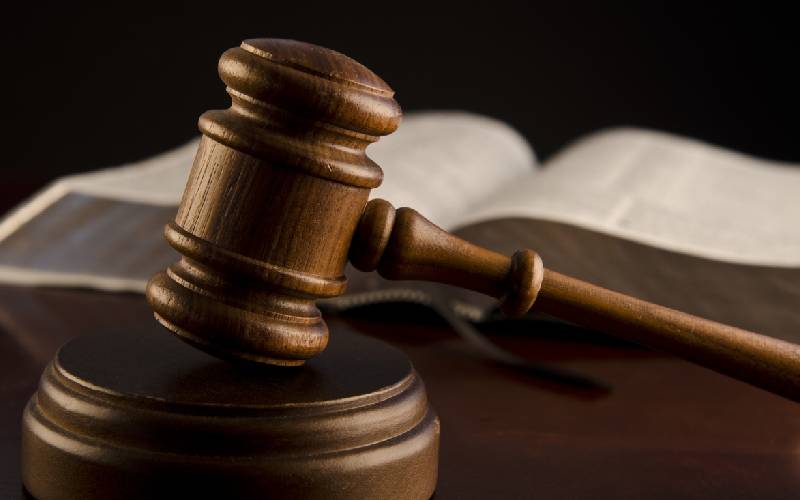 A woman who is fighting her daughter and son-in-law over custody of two grandchildren aged two and four years will have to wait a little longer for the court's verdict.
Nakuru Senior Resident Magistrate Daisy Mosse withheld the judgement and ordered for another independent Children's Officer's report on the maintenance and living conditions of the two children.
This was after the children's parents, EN and EKN, who are the plaintiffs, claimed they were not satisfied with a previous report on their children's maintenance.
Through their lawyer Ochang' Adigo, they raised questions on the authenticity of the report presented in court.
"We are not satisfied with the report from Children's office. It is not factual and it is clearly biased in the favour of the respondent EK. The report is full of malice," said Mr Ochang'.
He said there was bad faith between his clients and the Children's Officer who prepared the report, leading to a biased conclusion.
Another report
"We pray to court to order another report to be prepared by a neutral officer to ensure there is objectivity in the report. We doubt if the report depicted the actual truth on the ground," said Ochang'.
Ochang' raised another concern, saying the respondent and her husband JK had visited the plaintiffs' house with police officers in a ploy to forcefully take the children.
EK, who admitted visiting her daughter's place, however, said she went to the house to check on her grandchildren after concerns were raised that EN and EKN were fighting in the minors' presence.
The custody fight between mother and daughter began in 2014 when EN met EKN and they married.
The judgement will be delivered on May 29.