Fear as illegal grazers invade private ranches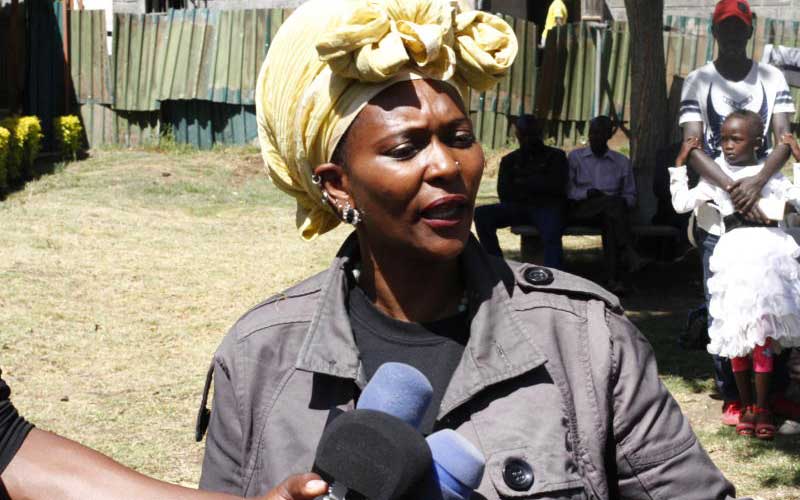 Illegal grazers have been accused of raiding and destroying property worth millions of shillings.
Hundreds of herders from the nearby Samburu, Baringo and Isiolo counties, have started trooping back to Laikipia with their animals in search of water and pasture amid raving drought that has hit the region and country at large.
The most affected ranches are Jennings farm in Rumuruti, Mugie, Laikipia Nature and Conservancy and Suiyan, Ol Moran, Sosian, Survey and Mukogondo among others.
The invasion has caused conflict between ranchers and herders, with the latest incident being the shooting of Jennings ranch chief security officer Samuel Lokurchan on Friday.
Mr Lokurchan is admitted at the Rift Valley Provincial General Hospital.
Jennings farm owner Lucy Jennings told The Standard in an interview that the herders had destroyed hundreds of acres of her land and even constructed shelters illegally.
Ms Jennings said last week, 7,000 goats, sheep and cows were found grazing on her farm
She reported the incident at Rumuruti Police Station under OB number 17/30/3/2019.
"Illegal grazers are daring, they are continuously invading our farms and feeding their stock on pasture, and setting up structures," said Jennings.
The grazers further destroyed an electric fence on her 2000 hectares farm, claiming it was part of their ancestral land.
The illegal grazers have been opposing the intention by the Government to gazette the nearby Marura wetland to conserve its waters.
A month ago, six people were arrested for invading the ranch.
They have since been charged in court, a move that Jennings claimed could have caused the attack.
"Invaders have left us hopeless, they destroy our property and now want to drive us away from our farms that they claim is their ancestral land. They have even constructed semi-permanent structures on my farm despite having been ordered by the Government to leave," said the ranch owner.
The rancher has appealed to the Government to drive the herders out of private ranches.
Jennings claimed that her life is in danger as she has also been threatened for barring grazers from invading the ranch.
"This is not the first time the grazers are raiding my farm. They have on several occasions directed me to leave failure to which they will come for my life," she said.
She said she has employed seven police officers to guard the ranch.
Lokurchan was shot on his right hand and stomach at his house in Location area within Rumuruti town on Friday night.
According to his wife Esther Asimiti, three suspects raided his home at around 8.30pm.
"They invaded the home and ordered my husband to surrender and accused him of barring them from grazing their livestock in the ranch. That is when they shot him leaving him for dead," said Asimiti.
The victim was rushed to Rumuruti sub-county hospital, and later referred to Nyahururu County Referral Hospital in critical condition that required specialised treatment.
The hospital referred him to the Rift Valley Provincial General Hospital.
A doctor at the facility, Hillary Kubai, said he is in a stable condition after undergoing an operation.
According to the chairman of Laikipia Farmers Association Martin Evans, the region has been enjoying peace since the deployment of security officers, but there is now cause for alarm.
"We have been enjoying peace but the pastoral communities are now trooping back. The Government must be cautious so that what happened last year, where even ranchers were attacked, does not reoccur," he said.
Evans said last year alone, ranchers lost business estimated at over Sh500 million as a result of the invasions.
Maize and wheat farmers have also raised concern that their crops might be destroyed if the herders are allowed into the county.
Trooping back
Laikipia County Commissioner Onesmus Kyatha said that the Government was aware that herders had started trooping back to Laikipia and they were ready to prevent any conflict.
"It is true that they are now back to Laikipia in search of pasture since their counties have been hit by severe drought. However, we will not allow them to cause violence," said Kyatha.
Laikipia Governor Ndiritu Muriithi said his administration was in contact with other counties to seek a long term solution to the problem which include provision of fodder to the animals.