Drought, a perennial headache in Turkana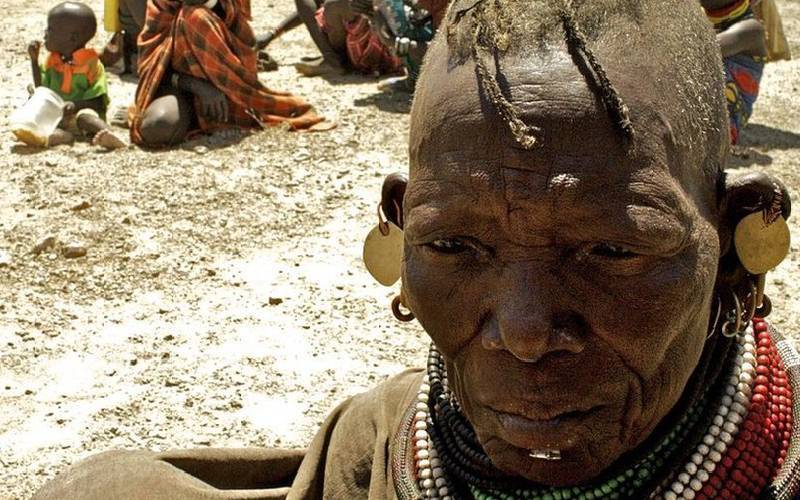 It is a region that has constantly witnessed perennial drought and when it strikes, livestock and locals bear the biggest brunt.
Currently Turkana County which is considered as the cradle of mankind is facing severe drought, a situation that has made it difficult for locals, whose huge population comprises pastoralist communities, to go about their daily activities.
County statics detail that 800 households are currently faced with starvation.
Already locals have raised an alarm over deaths of two people due to the hunger pangs with focus now on the state to come to their aid.
Locals in Turkana West are among the worst hit as pasture continues to dry and livestock succumb to the drought.
"The situation is worsening. The elderly and the children are the most affected in our community because they do not have food and water to survive," said Rebbeca Akiru from Kathosa village.
Resident Lokai Edward said temperatures which have shot to more than 40°C has created panic among citizens with those with strength fleeing to neighbouring areas in search of water and food for their families.
"What do you do in an environment where everything has dried. There is scarcity of water and there is no food. This is why most locals are moving to areas where their relatives live, hoping to share what they have," he added.
Already, due to lack of pasture, costs of livestock in the market have shot down. Pastoralists are afraid that even if they sell off, they will not get value for their money.
"It is hard to believe that a sheep that initially fetched Sh4,000 in the market currently goes for Sh1,000. It is a throwaway price and the proceeds cannot buy essential food to sustain the family for long," said Stephen Ewoi.
To them, the national and county governments should come up with solutions that will end effects of the drought.