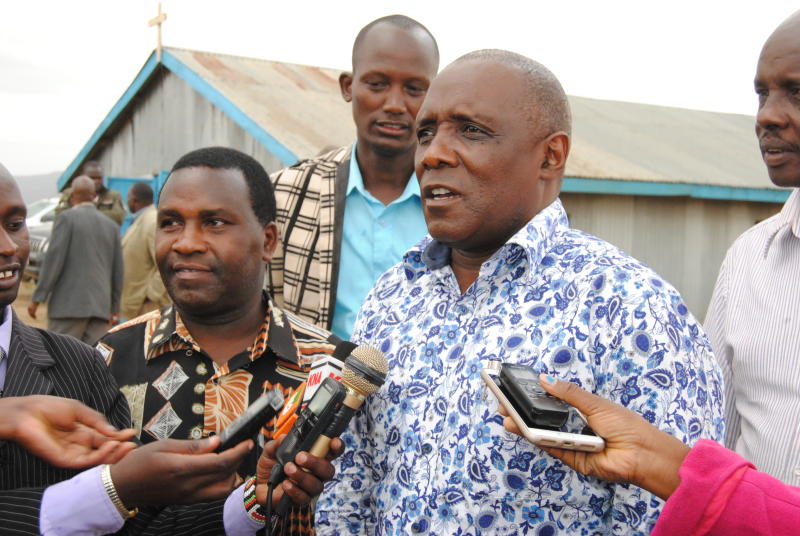 The National Land Commission (NLC) has said there is no land for members of the Kalimbula Investment Squatter Company that is claiming 35,000 acres in the Mau Forest complex.
A preliminary report by the NLC indicates that 10,000 members of the company lost over Sh50 million they had pooled to facilitate the excision of land in the Eastern Mau bloc.
Addressing the media in Nakuru yesterday, NLC Chairman Muhammad Swazuri, who held a meeting with the company's leadership, said members should seek land elsewhere as the parcel promised by their directors was not available.
"There are no plans to excise any part of Mau," said Prof Swazuri.
Members of the company formed 36 years ago are from Kericho, Baringo, Kiambu, Nyandarua, Nyeri, Nakuru, Uasin Gishu and Bomet counties.
"The members approached the commission for intervention after they suspected foul play by their leaders," said Swazuri.
The chairman added that there would be investigations on how the Sh50 million was spent since the company's directors never paid for the land they alleged to have identified in the Mau.
The company commissioned a physical planning survey of the land proposed for excision in early 2002 with the approval of the Ministry for Environment and Natural Resources. The process was later suspended.
Swazuri warned Kenyans against pumping money into such projects before they see the actual land.
The company's chairman, David Burure, defended his leadership against the alleged misuse of funds, saying there was documentation.
"The Government had allocated the company land in four blocs whose registration numbers are LR25102, LR24991, LR24989 and LR 6579 all Mau East. We paid land rates amounting to Sh1.9 million between 1998 and 2005 to the Nakuru County Council," said Mr Burure.
He added that the company further paid Sh637,000 to the Commissioner of Lands through the Nakuru District treasury for the processing of title deeds in 2005.