Mob lynches man who killed father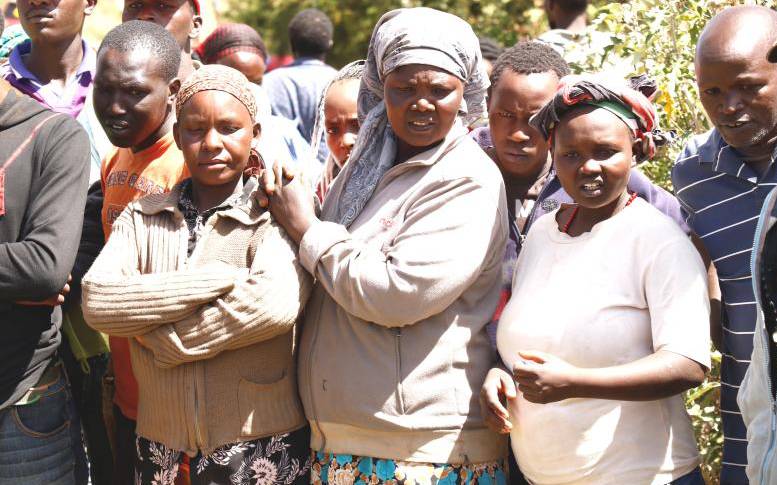 It was double tragedy for a family from Lawina village in Elburgon when a man who killed his father was lynched.
Erick Kibiwott, 30, who had killed his 65-year-old father the previous night for declining to give him more money, was beaten to death by angry residents yesterday morning.
Kibiwott's mother Kobilo Chepyegon said their fourth born son, who lives in the same homestead, demanded money from his father, Wilson Yegon, on Monday morning.
"Kibiwott became hostile towards his father, demanding money from him. My husband obliged and gave him Sh100 after which he left for a nearby chang'aa den," said Ms Chepyegon.
Their jobless son returned home at around 7.30pm and demanded more money, but Mr Yegon turned down his demand.
"Kibiwott went straight to the kitchen and grabbed an axe. He chased his father into our farm where they struggled. I called for help from the residents but by the time they arrived he had already been killed," said Chepyegon.
Paul Matelong, a neighbour, said by the time they arrived at the scene, they found the old man with serious injuries inflicted by the axe.
"He was disabled in one hand but never worked to get what he wanted. He relied on his parents, whom he used to threaten to get money for alcohol," said Mr Matelong.
Kibiwott was yesterday morning spotted at Lawina trading centre, prompting residents who had learnt about his father's murder to chase him. The mob caught up with him a few metres from his home and started beating him. His body was doused in paraffin and set ablaze.
Molo OCPD Bernard Kioko said the bodies were taken to the Elburgon sub-county hospital mortuary to await a postmortem examination.